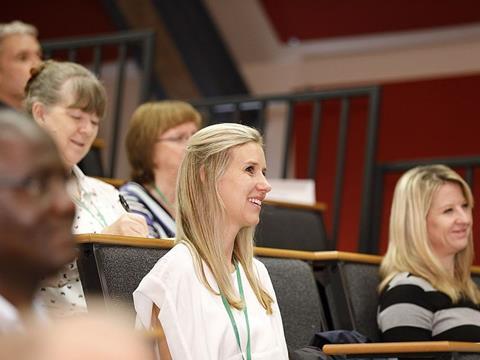 The latest developments, challenges and best practice solutions in food safety were discussed in detail at the inaugural Food Safety Summit, sponsored by Ishida Europe.
Attendees from across the food manufacturing sector received advice and guidance from a variety of industry experts, with Campden BRI, BRC Global Standards, Harper Adams University and Ishida all providing a focused technical and educational programme in Food Safety.
The need for shared values and responsibilities throughout an organisation in order to build an effective food safety culture, was highlighted by Bertrand Emond at Campden BRI, whilst Richa Bedi-Navik from BRC Global Standards provided the latest details on the Global Standards Food Safety Issue 8, identifying the key changes and what they mean for businesses.
Dr Louise Manning from Harper Adams covered the subject of Food Defence, examining the development of hard controls to mitigate the risk of physical contamination and the need for countermeasures to help deal with situational food crime.
Presentations were also made on foreign body detection and the range of techniques available to identify contaminants within the food manufacturing process. Inline weight monitoring options, data capture from production, and maintaining pack integrity and shelf life were discussed, whilst attendees had the opportunity to find out more about these technologies at the break-out sessions where technology solutions including, X-ray, Checkweighers and leak detection were discussed in detail and demonstrated.
Commenting on the event Ciaran Murphy, Business Manager EMEA – Quality Inspection Control at Ishida Europe, said: "It is clear from the day-to-day news that the issue of food safety is of ever-increasing importance to consumers, and this has major implications for all those involved in the manufacturing and supply chain. By helping to improve knowledge around the issues and highlighting the inspection technologies available, we believe that events like the Food Safety Summit can support food manufacturers in their drive to meet ever more stringent quality standards and we were delighted with the positive feedback we received to the presentations.
"Our aim is to make the Food Safety Summit an annual event where best practice and the latest techniques can be shared within the industry, and we would welcome additional external speakers so that we can make the programme as wide and varied as possible for those attending."