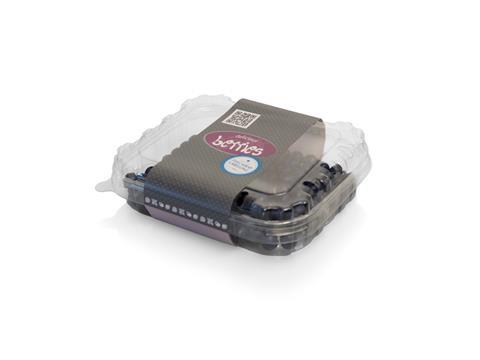 Biopolymers - a practical alternative?
When it comes to developing sustainable packaging materials, so-called biopolymers should also be considered as an alternative. The term "biopolymers" comprises two classes of materials: firstly, those polymers which are manufactured from renewable raw materials, such as PLA or PHA. These polymers are biodegradable. The second class of materials includes those polymers which can be manufactured entirely or partially from renewable resources, but which are not biodegradable, examples being PET or PE. Based on current knowledge, thermoplastic PLA is the most practical alternative for producing thermoformed packs made of biopolymers from renewable resources. Due to its low barrier properties and impact resistance, the applications for thermoformed packs made of this material are comparatively limited, however. It is often used in the fresh fruit and vegetable sectors.
If one wishes to evaluate biopolymers overall, it is important to consider not just the economic aspects (price and availability), but also the recyclability of these materials at the end of the life cycle. In the absence of sufficient consumer education about these materials, as well as the lack of integrated disposal systems, it is not yet practical to completely separate the different types of biopolymer materials. This could lead to situations where biodegradable polymers are fed into the recycling stream for conventional plastics instead of industrial composting facilities.
The current challenges
The new Packaging Legislation is aimed at increasing the recyclability of plastic packs and significantly raising the proportion of recyclate in packaging materials. These objectives will not, however, be achieved by merely establishing quotas. It is more a case of creating the appropriate incentives and framework conditions for the whole industry so the necessary recycling streams can be put in place. An additional challenge is ensuring that consistently high recyclate quality is achieved. It is only in this way that recyclates can be processed into high-quality materials. If the separation process is tainted, constituents such as colourants, plasticizers, or stabilisers in the original material can have a significant influence on the quality of the eventually recycled material.
And, last but not least, stemming the amount of plastic waste through a reduction in packaging material volume is also a very productive approach. This can already be achieved today by implementing innovative packaging concepts, such as novel pack shapes or using new machine technology for producing the packs, and these measures can significantly reduce material consumption or increase material yield.
MULTIVAC will be displaying a range of products at interpack 2020. Interested parties can read more about this here. For a detailed look at MULTIVAC's sustainable solutions, click here.