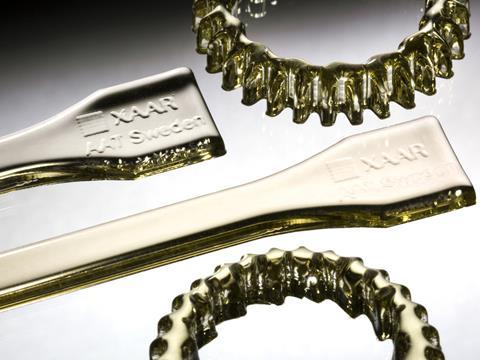 Boosting 3D technology development
Xaar's business strategy in 3D involves two halves – printhead sales and High Speed Sintering.
"We now have a number of staff who are conversant in 3D Printing's engineering technology and help our customers to get the best out of our printhead technology, allowing us in turn to further develop printhead technology more effectively. As an example, our High Laydown Technology was seamlessly transferred to 3D OEMs in a way that wasn't previously possible. In the area of High Speed Sintering, Xaar plans to further boost its product portfolio, offering services beyond print heads, developing full 3D printers and developing broader technology," Professor Hopkinson is happy to report.
In conclusion, Professor Hopkinson is optimistic about the future potential of 3D printing:
"3D printing has historically been an interesting niche technology capable of producing incredible things. The industry is diverse, offering a huge range of technologies, and I can see them converging and ultimately being routinely used as a means of manufacturing end use products, including ground-breaking primary and secondary packaging, at high volumes."