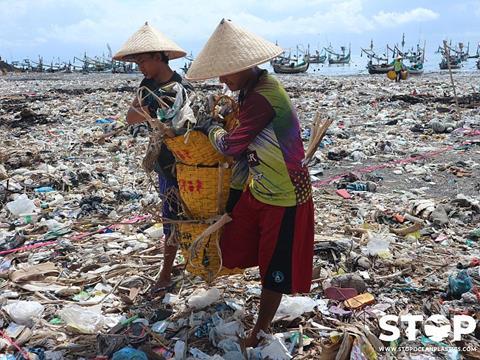 SYSTEMIQ initiated Project STOP together with Borealis in order to address the sustainability issues of the day. Elisabeth Skoda spoke to the company's materials platform associates Julia Koskella and Jessica Stewart about ways to achieve a circular economy and the role the packaging industry can play.
Could you give us a quick overview of SYSTEMIQ's work and, in particular, Project STOP?
SYSTEMIQ's goal is to build the world's leading system change company, combining coalition-building, advisory work with pioneer institutions, business incubation, venturing, and redirecting large-scale capital. We believe this shift to better markets can unlock economic value well in excess of US$10 trillion per year, in addition to massive social and environmental benefits. Project STOP was co-founded by Borealis and SYSTEMIQ, and designs, implements and scales circular economy solutions to address marine plastic pollution in Southeast Asia. The three key objectives are: Zero leakage of waste into the environment, recycle more plastics and create benefits for the local community.
Project STOP has partnered with industry stalwarts such as Nestlé, Nova Chemicals, Borouge, Veolia, Schwartz Group and SWI as well as regional and local governments for example in Norway or Indonesia to build effective and more circular waste management systems that eliminate leakage of plastics into the environment, increase resource efficiency and provide benefits for local communities.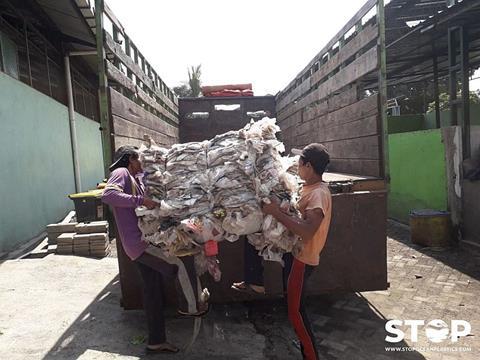 Launched in 2017, Project STOP supports cities with technical expertise and skills transfer, funding and implementation support. Insights and approaches are shared globally, magnifying impact. The first project initiated in April 2018 is in Muncar, a coastal area located in Banyuwangi, East Java Indonesia and will expand to two additional cities by the end of 2019.
What would an ideal circular economy look like? What technologies are needed to achieve this?
The ideal circular economy will require only a fraction of the material inputs required in today's current system, and for a fraction of the cost. We would keep materials 100% in circulation through re-use and recycling and eliminate material needs when possible. Resource use would be decoupled from environmental input. Most of the technologies required to achieve this shift are readily available today, but they need the enabling policies and financial measures that reward positive behaviour. Producers should be rewarded if they input high-quality, highly-recyclable materials into the economy. Recyclers need guarantees there will be high demand for recycled content. We need more investment in breakthrough solutions.
What role can the packaging industry play to help achieve a truly circular economy?
The industry should lead efforts to design re-usable and refillable packaging solutions, innovate better materials and packaging formats, design packages for optimal end-of-life recovery value and increase use of recycled content to drive demand for recovery. All of these changes will require collaboration along the whole value chain, requiring the packaging industry to collaborate with their supply chains, and the supply chain that deals with post-use packaging including collectors, sorters and recyclers. This makes joining coalitions and setting shared targets, such as the Ellen MacArthur Foundation's Global Commitment, essential.
The packaging industry has traditionally focused "upstream" packaging – design, pre-use – but they have the opportunity to re-imagine their role and relevance in a circular economy, also focusing on the "downstream" use phase. Instead of aiming at producing physical packages, they can think about providing services and utility. For example, as e-commerce expands, there is an opportunity to develop zero-packaging services that provide end-to-end product protection, transport, and customer information, services that packaging have historically provided.
How can consumers be encouraged to play their part?
Currently, there is a groundswell of consumer momentum to reduce our use of plastics. But beyond simple awareness of the problem, the key to lasting behaviour change is designing the system so that the most convenient, affordable and desirable action for consumers to take is also the most sustainable action. For example, increasing consumer recycling behaviours requires more bins, better labelling and a more standardised guide to what is recyclable in the short-term, and a shift to 100% of packaging being easily recyclable in the medium-term. At SYSTEMIQ we are excited about the potential for re-fill and re-use models for packaging: they can offer the customer an opportunity to buy their favourite products without buying single-use plastic, and can offer companies opportunities to personalise their offering.
What is your opinion on the problem of packaging waste versus its function to prolong shelf life and reduce food waste?
Now that we know how much of a challenge plastic waste is to the oceans and the circular economy, we need to discern which plastic packages are truly needed to decrease food waste, and which are not. Increased volumes of plastic packaging can be driven by other factors too such as brands wanting to stand out on the shelf, convenience, and encouraging multi-buys, which can cause increased food waste as people buy more than they need. Although plastic packaging extends shelf life for a number of products, producers and retailers need to examine their supply chains and look at where the extra life is really needed, and where they can make adjustments in the number of days products spend in their supply chain before they end up on a shelf. We can be much more efficient too: bananas only need their stems wrapped, not a whole bag, to achieve similar product life spans. The burden of proof lies with producers and retailers, who are under fire to reduce unnecessary plastic.
We are also seeing rapid R&D innovations that could do better than plastic from a life-cycle perspective. Paper and card, if sourced sustainably, could replace plastic punnets for soft fruits while absorbing more shocks and increasing packaging breathability. Companies like aPEEL Technologies are developing organic, spray-on coatings for fruits that extend shelf life with zero packaging footprint.
In your opinion, is there a way to accommodate a growing world population and growing living standards without causing harm to our planet?
The UN Sustainable Development Goals and the Paris Agreement provide the framework for which such a world could be possible. It is the objectives captured in these two commitments that drive SYSTEMIQ and the work we do. We believe that with the right radical innovations, real business and government commitment, a sustainable future could lead to a more prosperous, inclusive and regenerative world than today.