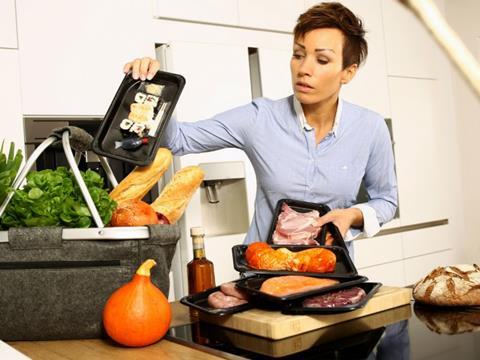 Wipak has addressed the increased pressure felt by food manufacturers to offer sustainable packaging solutions, with the introduction of an energy efficient skin film which can be processed at temperatures considerably lower those of standard films.
Designed for vacuum packing chilled products, such as meat, seafood and cheese, Wipak's1 WINfresh® Skin Films have the potential to be processed at temperatures as low as 50oC below those of standard films, significantly reducing energy costs.
"With consumers becoming more environmentally aware, food manufacturers must not only consider product presentation, but the sustainability credentials of their packaging too," explained Patrick Verhelst, Sales and Marketing Director at the Wipak Group. "Fortunately, Wipak WINfresh® Skin Films ticks both boxes.
"The films are the latest addition to our wide portfolio of solutions for chilled products, and are highly transparent and glossy, which is ideal for attractive food presentation. They also boast a whole host of sustainable benefits, such as reduced energy costs in production and reduced packaging volume and transportation emissions. Furthermore, as WINfresh® Skin Films can be processed at lower temperatures, the products are treated more gently and a shelf life up to double that of modified atmosphere packaging can be achieved."
WINfresh® Skin Films are soft and smooth, yet puncture resistant, and are available in thicknesses ranging from 75 to 150 μm. They can be combined with Wipak's thermoforming Skinbottom films, which are available in gold, silver, black, white, brown or transparent variations, or with a paper or non-woven surface.
More info: