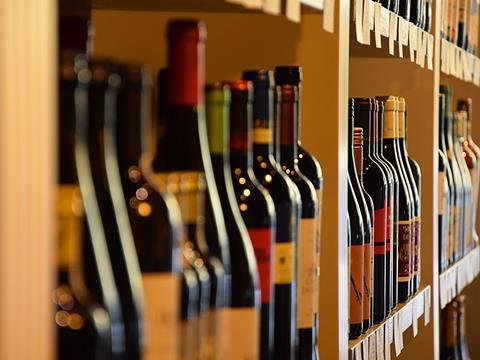 Predicting wine trends for the unpredictable year ahead is certainly a challenge for the industry as it attempts to plan and prepare for ever-changing times. Jo Taylorson, head of marketing and product management at Kingsland Drinks, shares insights on the key wine trends to look out for in 2021 and explains how they will affect the packaging industry.
Alternative formats
The past year has seen consumers explore the bag in box format. Smaller formats such as canned wines and single-serve haven't fared as well over the last 12 months, but as restrictions are lifted and outdoor socialising makes a comeback, cans, in particular, are well placed to meet that occasion.
Bag in box has historically been an overlooked format, but with changes to shopping habits, lifestyles, demographics, and drinking occasions, it has come into its own. Existing bottled wine consumers have turned to the BIB category in droves, and new consumers have appreciated the quality, convenience, and value for money that boxed wine brings, as well as the lasting freshness once it is opened.
Boxed wine also brings environmental and sustainability benefits – important for the industry and for consumers taking steps to make more eco-friendly choices. We have worked with our suppliers to move to a recyclable bag within bag-in-box to ensure the format is as sustainable as possible.
Canned wine is a segment that has taken a hit due to its occasion-led nature, canned drinks will likely be on the up again once restrictions are lifted and the weather brightens, allowing friends and families to meet in private gardens and public spaces again. Cans meet consumer demand for innovation, quality, and convenience; appealing particularly to younger drinkers.
We launched Mix Up and Vin Crowd during 2020, developed for on-the-go and informal drinking occasions where convenient, refreshing, and lower-calorie options are in strong demand.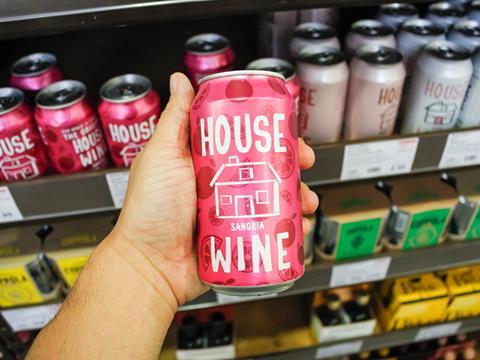 Price points
Consumer spend has been flipped on its head owing to the pandemic and the sad, intermittent, closure of the on-trade; we have seen increases in volume and value spend in the off-trade at all price points. As expected, there is a level of caution, with many consumers watching their spend. Meanwhile, some see the increase in at-home drinking as opposed to on-premise drinking as a reason to treat themselves for the weekend through trading up to more premium wines.
Sustainability goals
Sustainability is a watchword when it comes to wine – for packaging, transportation, and production. The consumer is increasingly switched on and COVID has only accelerated interest in drinks that deliver both in terms of taste and quality, but also present the opportunity to buy into a brand that's dedicated to reducing its footprint.
Retail therapy
Online shopping has been a saviour during the pandemic. This mindset was already central to how the consumer shopped, but restrictions around social distancing have meant a swing towards a preference for online. While this will change over time, as customers crave the face-to-face experience in the longer term, what's apparent is the opportunity this has presented for smaller brands.
Social media has undoubtedly given smaller producers a captive audience and further embedded social platforms into shopping culture, allowing brands to engage directly with consumers, sharing their story and brand values to encourage direct sales.
In summary, COVID-19 has been an accelerator for some trends, and it has been a real challenge for the drinks industry to remain agile, proactive, and exciting to meet changing demands with restrictions on consumer lifestyles, as well as in workplaces, on production lines, and in the global supply chain.