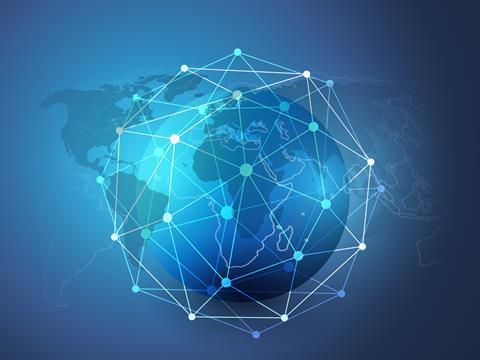 In our latest 'In Conversation With' interview, Antares Vision Group Supply Chain Visibility Solutions (formerly rfxcel) Business Development Director Simon Jones and Senior Director of Digital Innovation John McPherson explain to our readers why data is the future for the packaging value chain.
As a supply chain traceability solution provider, how do you enable packaging materials suppliers to meet their customers' demands for innovation in protection, sustainability, customer loyalty, etc.?
SJ: We'll visit suppliers, discuss their specific needs, and develop a vision of innovation so we can all be successful. We do this by giving every package, label, product, etc. a unique digital identity that transforms each item into a 'media channel' that collects and shares data as it moves from production to the final consumer.
By leveraging the added value of unit-level intelligent packaging data, suppliers can exceed their customers' demands for:
· Brand engagement by enabling every product to 'broadcast' information and be a channel for dynamic, personalized consumer engagement experiences.
· Protection by digitally authenticating products to help mitigate brand risks such as counterfeits, diversion, and parallel trade.
· Meeting consumer demands for product information and transparency, such as sustainability, origin, safety.
JM: And because we also work with brands, we understand how to help suppliers grow and improve their offerings to their customers.
Of course, an overriding priority for any business today is sustainability. What role can your solutions play in promoting circularity and helping brand owners and packaging producers to reduce their environmental footprints?
SJ: We promote circularity through data. Our solutions yield unit-level product data that helps companies to better understand their environmental impact throughout the product lifecycle, guide sustainability initiatives, identify operational strengths and weaknesses, and plan corrective action to reduce waste and increase efficiency.
For example, our solution for managing returnable/re-usable assets simplifies the transition from single-use packaging and helps ensure that packaging is used to its full potential to deliver repeatable value.
Data also informs environmental, social, and governance (ESG) initiatives and helps ensure compliance with regulations, such as the Packaging and Packaging Waste Directive, the European Green Deal, and EU Digital Product Passport. Antares Vision Group has a combined 30+ years of providing compliance solutions.
What makes your solutions for the packaging industry unique compared with other providers?
JM: As part of Antares Vison Group, we are uniquely positioned to help the industry by providing both hardware and software that create a scalable, interoperable digital packaging data platform across the line, factory, warehouse, enterprise, and supply chain levels.
Our DIAMIND integrated ecosystem of solutions gives the industry the means to embed digital intelligence into packaging and labelling and provide innovations for their customers. DIAMIND embodies the concept of intelligent packaging: It captures, synthesizes, and tracks data, connecting physical products with digital value with data analytics, product quality/protection, traceability, sustainability, visibility, transparency, and customer loyalty.
SJ: Our differentiator is that we can do this at the individual product level at scale. We can do millions – even billions – of products, from the line and plant levels into the market, enabling companies to replicate what they're achieving across all the markets where they operate.
PE: What new business opportunities and added value can a PMS realize by working with you?
JM: We realize packaging is vital to their customers' success. We can help them provide a digital service offering to go along with physical aspect of their business.
We enable them to offer current and prospective customers innovation and value through a full stack of data-based solutions that open a new realm of possibilities for operational efficiency and marketing through unit-level digitalization.
SJ: For example, we're working with a packaging partner in Australia to manage one of the most advanced connected/intelligent packaging initiatives ever seen in that market.
Our DIAMIND solution generates and manages the unique digital identity of about 17 million game pieces for a leading fast food restaurant. It integrates with the digital printing of these 'micro labels' and their application on food packaging, then commissions each to confirm its validity. When a customer redeems a game piece through the restaurant's app, website, or in-store at the point of sale, the solution confirms that it is legitimate, decommissions the digital ID, and integrates with prize fulfilment systems to complete the customer experience. (More information here.)
What does it mean in practice to shift from a commodity supplier to an 'enabling infrastructure partner'? Could you present a case study to illustrate how you envisage working with packaging suppliers to achieve this?
JM: Our solutions are scalable, interoperable, and easily integrate with existing infrastructure.
For example, we digitalized billions of products for a leading berry producer. Our solution was deployed in the field at harvest to give every package a unique digital identity. The producer used the unit-level data to help ensure customers were satisfied with product quality.
Using Antares Vision Group's advanced serialization and mobile traceability technologies, the producer scans each individual clamshell to associate berry type, farm, and growing conditions, giving each package a unique digital identity with detailed product information. Consumers can scan an on-package QR Code to take a survey, giving the producer valuable insight into its customers' impressions of specific berries grown at specific locations. This allows the company to focus on the types of berries consumers like best, and to ensure product quality is maintained at high standards from field to end user. (More information here.)
To find out more, Antares Vision Group would like to invite the Packaging Europe audience to its upcoming webinar, 'Why intelligent packaging is your opportunity for excellence', taking place on 28th September 2023 at 15:00 CET. Click here or scan the QR code below to learn more.