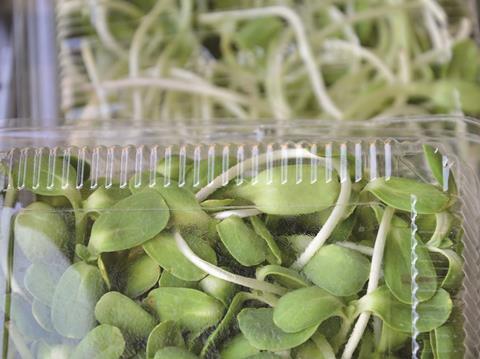 Christina Normann Christensen, Product & Application Manager, Non-Food, Palsgaard A/S, shares how Palsgaard's involvement in a UN initiative helped it create an innovative antifog solution for food packaging.
In 2015, the United Nations set out its "blueprint to achieve a better and more sustainable future for all." The 17 UN Sustainable Development Goals (SDGs) set targets in a wide range of areas, including action on climate change and responsible production. From the outset, business would play a vital role in achieving them.
At Palsgaard, we take our commitment to the environment extremely seriously: last year, we achieved our target of total carbon-neutral production. Our track record on sustainability was the reason we were among a small number of companies invited to take part in the SDG Accelerator – a UN programme that supports business solutions to meet the goals, starting in Denmark, but with the eventual aim of global-roll-out.
Through our involvement in the initiative, we were able to fast-track the development of a pioneering new product. Einar® 1122 is an anti-fog coating for industrial food packaging which keeps food looking fresh and desirable at low temperatures. As consumers tend to choose visually appealing products – leaving those with foggy packaging to decay – it helps reduce food waste, contributing to both SDG2 (end world hunger) and SDG12 (sustainable consumption and production).
Like all our solutions for the polymer industry, Einar® 1122 is plant-based and food grade (it is sourced from sustainably produced vegetable oils.) This makes it completely safe, overcoming growing consumer concern about harmful additives in polymer products.
Einar® 1122 is also durable and highly efficient. It delivers consistent performance in applications such as stretched polyolefin and polyester films, matching or outperforming competitors.
The UN points out that "the new global agenda for sustainable development can be operationalised in a business context, creating business benefits." Einar® 1122 illustrates this perfectly, demonstrating that sustainability and high performance can go hand-in-hand.