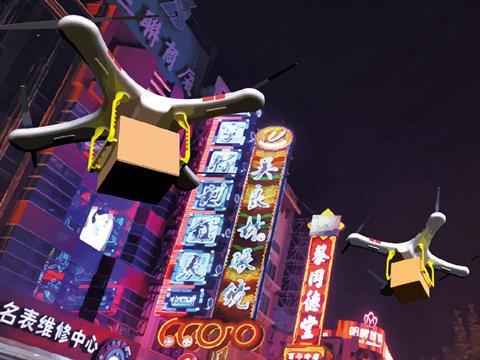 Fortune Global 500 listed company JD.com is one of China's big two online retailers and recognised as the world leader in the introduction of AI and high-tech delivery using drones, robots and autonomous technology. Now eyeing international expansion, the business looks set to introduce the next-generation retail channels to Europe and the rest of the world. Lori Chao, director of international communications, shares JD.com's futuristic vision with Tim Sykes.
Tim Sykes:
JD.com is one of the world's largest and most innovative e-commerce businesses. Could you tell me about your concept and development of drones, AI and robotic delivery?
Lori Chao:
Being the largest retailer, online or offline, in a market where e-commerce penetration is high and still growing, means we need to be able to handle fast-growing demand. We're investing in automation, robotics and AI because automation will be necessary in order to keep up with this demand in the next five to ten years, and beyond, while being able to fulfil our commitment to delivering the vast majority of our orders within the same or next day.
In addition to saving resources for delivery to more sparsely populated areas with lower shipping volumes, drones are important because they are enabling consumers in remote regions to access to e-commerce and high-quality goods and supplies for the first time.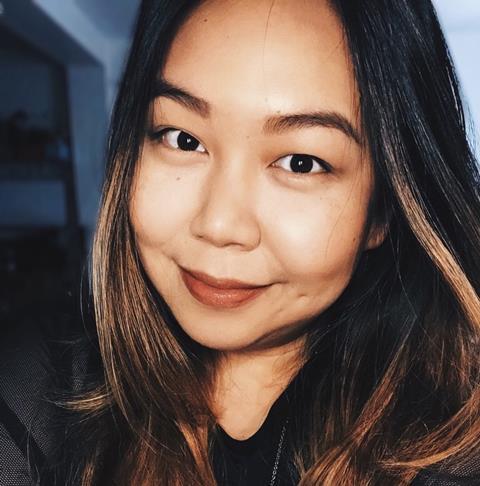 Tim Sykes:
Are these smart delivery technologies already driving improved efficiency, or are efficiencies likely to be fully achieved as utilisation is scaled up? Do you think they are likely to replace traditional delivery methods or to co-exist with them?
Lori Chao:
Logistics innovation is a continuous process that will never stop developing – so in some ways, efficiency will never be 'fully achieved'.
We already use a high level of automation in our fulfilment centres, which are driving efficiency throughout the supply chain. This includes both hardware and software, and covers demand planning, optimised use of real estate and labour, inventory and transportation management, and more.
Newer technologies, like delivery robots, are going to complement the transportation methods we already use, with better optimisation for different settings. They will also add to capacity as we fill out our delivery needs for new product categories. We are still in the process of deploying these new technologies, however, so they won't realise their full potential until they have entered mass production and nationwide coverage.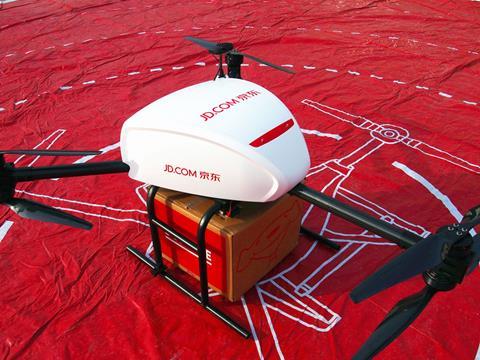 Tim Sykes:
Do you have a vision of what the next wave of innovation in AI and robotic delivery will look like?
Lori Chao:
The use of robotics in delivery will make shopping online more convenient than ever, contributing to our vision of boundaryless retail, in which consumers can purchase whatever they want, when they want it, and where they want it. It should feel seamless to the consumer, but still be a viable business for retailers.
This actually starts further up the supply chain, well before delivery. We are going to see AI and robotics continue to get deployed throughout operations, optimising everything from ordering, to space management, route planning and other core retail functions. These innovations, at scale, will be the biggest drivers of change in global commerce because they will enable boundaryless retail.
As for the delivery aspect of it, what we see in China is that AI and robotics can efficiently and sustainably increase our ability to reach every household in China, no matter how remote. The advantages will be not only in speed, but in control and visibility.
Tim Sykes:
JD.com is expanding geographically. In what ways do the e-commerce markets and supply chains of Europe and North America differ from your core Chinese market? Is this an opportunity for JD.com to introduce disruptive technologies to the rest of the world which have been pioneered in China?
Lori Chao:
By getting its start in China, JD.com had to develop infrastructure for retail and e-commerce where none previously existed. At first this made the growth of our industry more challenging than in the west. But now that we have such a massive in-house operation in place, and lead our own research initiatives, we are able to pioneer and execute new innovations much more quickly. It also helps that, in China, our customers are much more willing to embrace new technology than consumers in mature markets. We already offer some of our technology and infrastructure to our partners and suppliers, including international companies, and will continue to do so.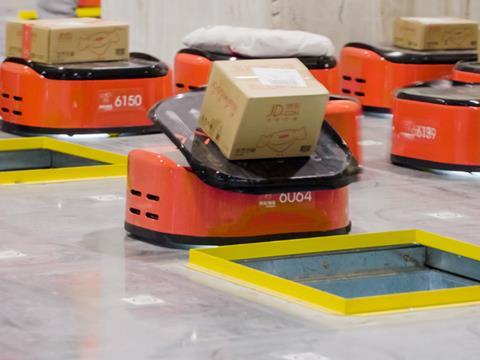 Tim Sykes:
What are the most important demands on packaging for a modern online retailer like JD.com and what innovations in packaging have you adopted?
Lori Chao:
As China's largest retailer, JD.com is fortunate to have close relationships with brands, so we're able to work collaboratively with them on packaging innovations. We are continuously looking at ways that packaging can evolve along with e-commerce.
One major effort for JD.com is the Green Stream Initiative, through which we're looking to make our supply chain more environmentally sustainable. We've collaborated with partners including LEGO, Nestlé, Unilever and P&G to reduce the number of boxes used in our supply chain. We are moving toward recyclable and biodegradable packaging, and have slimmed down the tape to reduce e-commerce waste, saving roughly 100 million metres of tape in two years.
Packaging should be designed with its full life-cycle in mind. We can't discuss packaging innovation in e-commerce today without considering how it the materials we use will be produced, circulated, used and disposed of or recycled. We cannot emphasise enough that every single part of this process is important, at least to JD.com.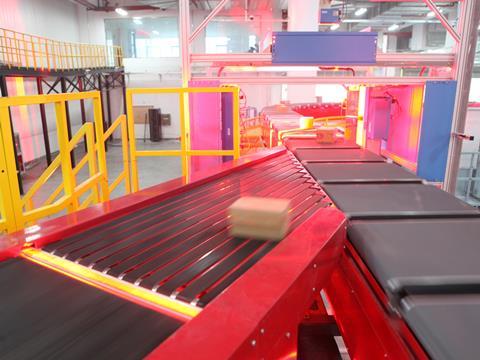 We see packaging as a major factor in the consumer experience as well. JD has a large luxury goods business. Alongside our luxury white glove delivery services, specialised packaging plays a major role in the way customers interact with brands.
Going forward, as we undergo the process of developing automation, packaging will also be important for JD's traceability programs. Incorporating RFID and other technologies into packaging will help us expand our blockchain program for visibility in production and logistics. It will also play a role in enabling new forms of picking by helping our robots recognise unique products, and to handle them with the appropriate care.