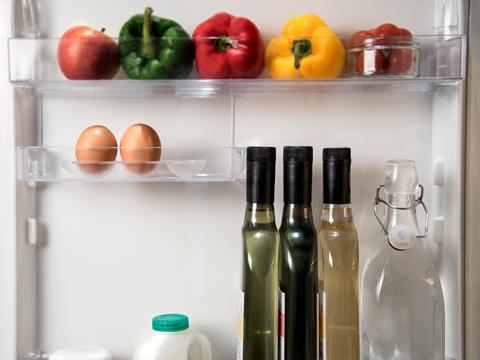 For centuries, wine has been intrinsically linked with a single packaging material: glass. One company, Garçon Wines, wants to change this. Packaging Europe has previously reported on the company's unique, award-winning proposition: slimlined, space-saving bottles made from recycled PET. But, can a relative newcomer truly hope to challenge the glass bottle – an established, ubiquitous packaging medium – for superiority in a notoriously competitive market?
Fin Slater talked to Santiago Navarro, CEO and Co-Founder of Garçon Wines, to find out.
---
For our readers who might be unaware, please could you introduce Garçon Wines?
In a decade when we are facing a climate crisis, a greater existential threat than ever before, Garçon Wines are putting forward the most significant advancement to wine packaging of the last few centuries.
Traditional round, glass wine bottles are 19th-century vessels that have remained relatively unchanged since their introduction. Two centuries down the line we're still using these heavy and spatially inefficient bottles to transport our wine. The consequences this has on the carbon footprint of the wine industry are not sustainable; it has been estimated that CO2 emissions in transport and glass packaging account for a whopping 68% of the industry's carbon footprint. This packaging is no longer fit for purpose in the 21st century and must be improved for the sake not only of winegrowers and wine drinkers but also for the health of our planet and its future generations.
This is exactly where Garçon Wines sees an unbeatable opportunity for improvement through innovation in packaging. Our multi award-winning innovation – an eco, flat wine bottle – offers a scalable sustainable solution that is ready to be implemented. Our flat bottles are made of 100% recycled PET, pre-existing not single-use plastic, which puts plastic that's already in circulation back to good use and is more energy-efficient to produce than both virgin PET and glass. The flat design of Garçon Wines' bottles resembles a cross-section of a traditional wine bottle but still holds the same volume of liquid.
Our bottles maintain the elegant and much-loved shape of a traditional wine bottle, something which alternative formats such as bag-in-box or cans do not achieve. These advancements in material and shape mean the bottles are 87% lighter and, 40% spatially smaller.
With global coverage in the media, huge international interest and offices in London and, as of February 2020, San Francisco, the company is on a mission to bring wine packaging into the 21st century. In reinventing the wine bottle we're helping slash the industry's carbon footprint and prioritise triple bottom line sustainability for the health of our planet, the wealth of our wine industry, and the happiness of consumers.
Packaging Europe last reported on Garçon Wines a year ago. Have there been any developments since then?
Packaging Europe has kindly followed our progress since December 2017 when an article was published looking at our concept of a flat wine bottle for letterbox delivery in the UK. At this point, we only had a few prototype bottles which were produced in China and the information available publicly was still that we would be launching a UK consumer-facing wine club. The reality was different and much more ambitious. We had raised investment from entrepreneur and investor Ryan Howsam, and under his mentorship, we were well advanced in a pivot to be a business-to-business packaging company and wine wholesaler. Part of this meant we were actively working on the R&D of our 100% recycled PET flat bottle with Berry M&H, then RPC M&H Plastics.
Our collaboration with RPC M&H Plastics, and the release of our first products in the UK together with Bloom & Wild, was covered by Packaging Europe in May 2018. Since this launch article, we have been covered exclusively by Packaging Europe on four other occasions and as a part of other articles on another handful of occasions. We are very grateful that Packaging Europe is willing to cover our innovation and the success it is generating with such frequency. Since the last exclusive coverage in February last year, covering the world's most compact wine case, we have benefited from many interesting developments.
On a commercial front, we have continued to ship more product every quarter. Nowadays, there is an ever-growing list of stockists in the UK and now stockists in Europe too. We also supplied wine in our eco, flat bottles for Bristol Pride back in July, which was the first time they were available in a festival and on-trade setting. However, most of what we have done on a commercial front has been the development of new opportunities behind closed doors. A large part of 2019 was spent preparing collaborations with wine companies which we will start to see activated from the middle of this year. Some of these collaborations are significant and they will increasingly position our eco, flat bottle as a serious potential challenger to the round, glass bottle. We have also continued to win awards, be covered extensively by the world's media, and we have also been invited to attend industry events to speak about what we do and why we are doing it. Our most recent development, and one of our most significant to date, is our collaboration with Amcor to expand our business to the US and offer our innovative bottles to the world's largest wine market, the US wine industry.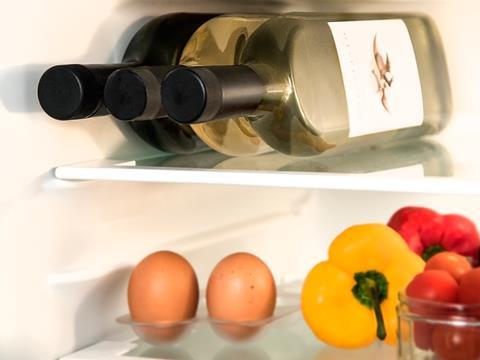 On that topic, we recently read about Garçon's collaboration with Amcor on the production of wine bottles made with PCR PET. Could you unpack this project and explain the importance of value chain collaborations like this to the future of sustainable packaging?
Our collaboration with Amcor to produce our flat wine bottles in the US, and also to use recycled PET for this, is a highly significant one for us. We are greatly motivated by the opportunity to collaborate with Amcor for our flat wine bottles in the world's largest wine market. As the leading plastic packaging company to the US wine industry, Amcor is the perfect partner for the stateside launch of our climate-friendly wine bottles.
Collaboration is key to achieving breakthrough innovations and then successfully activating these innovations into scalable commercial projects which can offer sustainable packaging and make industries more sustainable. We are no longer operating in a business-as-usual world and so we need to think laterally and in unusual ways. Innovations are being developed by a highly diverse range of individuals and organisations, and it is essential that relevant parties engage with each other to share knowledge and resources with the aim of achieving sustainable development, and as quickly as possible. One such motivating example is seeing Coca-Cola and PepsiCo put aside their rivalries to work together on cutting back on plastic waste. This is an example of how collaboration must, and will, differ in an ecosystem which is no longer business-as-usual. Our collaborations with giants in packaging like Berry M&H, DS Smith, and Amcor, are also noteworthy collaborations. They show that David- and Goliath-sized companies can collaborate, and that will both benefit by doing so. As a start-up, we bring innovative thinking and comfort with challenging the status quo. Then, thanks to the collaboration with giants, we are able to activate the innovations that show scope for success and activate these with speed and scale.
Finally, the importance of collaboration is also why organisations like the Ellen MacArthur Foundation are so important. They bring together networks of leading players in the various areas of sustainability, including circular economy and plastics. Bringing industry leaders together massively increases the chance for collaboration which is what our industries, economies, and societies need to safeguard our shared planet, and drive triple bottom line sustainability. The old saying was cash is king, and I would add that collaboration is too.
This particular partnership is taking place in the US market – are there any plans to extend it to the EU?
Our new collaboration with Amcor is presently for the US and may be extended further across the Americas. The US alone is the world's largest wine market and so represents a highly attractive opportunity for our promising collaboration with Amcor. In the UK and EU, we have collaborated constructively with M&H Plastics since 2017, now Berry M&H since the acquisition of the RPC Group by Berry Global. Our positive collaboration with Berry M&H will remain unchanged in the UK and EU whilst we concurrently collaborate with Amcor in the US. We are honoured and motivated to be able to collaborate with the packaging giants in our network, and this includes our supportive collaboration with DS Smith too. We recognise that these giants can best service our execution needs in different countries and regions, and offer us the scale, speed, and quality we require and our business customers deserve.
Garçon Wines clearly favours plastic over the more traditional wine bottling option, glass. What is the thinking behind this, and why aren't plastic wine bottles more mainstream?
Garçon Wines favours recycled PET, not any plastic, over glass. It is important to stress this essential specific. The popular use of the simplistic term plastic to describe a broad range of polymers with highly differing performance is very unhelpful, likely to be environmentally damaging, and negatively impacts wonder materials like PET and moreover in their recycled state. This is because currently recycled PET is the lowest carbon footprint material available from which to create wine bottles. Garçon Wines is a sustainable wine packaging company and we select the materials that are best suited to offer the most sustainable option; best for triple bottom line sustainability, whilst prioritising the health of our planet which in the current climate is the most important. We face an existential threat unlike any other seen in thousands of years. As responsible innovators, we do what is right, and do not react to irrationality or fervorous behaviour. In addition to using best-in-class materials, we are best known for shape innovation. By flattening a round bottle, significant space savings are achieved. This further boosts sustainability, benefiting planet, profits, and people.
Plastic wine bottles – round and made of virgin PET – are already a success and various companies across the value chain of wine, including Amcor, already have valuable businesses from them. In my view, they have not challenged the round, glass bottle to become the dominant packaging format for wine for one key reason related to consumers' perception of value. A full-sized 75cl bottle of wine in glass and the same round bottle in PET are very different in size. The fact that the walls of the PET bottle are so much thinner makes the bottle's overall size, and hence presence, much smaller. This, in turn, means that when both bottles are sitting on a retail shelf, where most wine is still sold, next to each other and probably priced very closely, then consumers would not be driven to select the round, PET bottle which appears like they are receiving less wine for the same price. This perception of poor value is why I believe that plastic wine bottles to date have been of limited success.
By flattening the wine bottle, our bottles stand slightly taller and have more shelf presence than a round bottle made of glass or PET. In addition, the flat panels allow for a very clear visual merchandising front on the face of the bottle, making the label more clearly visible to consumers. These stand-out factors of the shape innovation allow our bottles to set a new benchmark for appeal in a retail setting. Additionally, the beauty in the design of the flat bottles connects with the creativity of some consumers and also stimulates a playfulness due to the more tactile and easier hand grip nature of our bottles. Finally, the ease for transporting and storing our flat, recycled PET bottles, whether for businesses or consumers, encourages their usage and supports their popularity.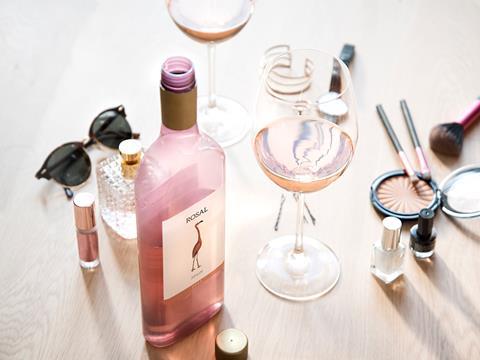 Does the use of PET as opposed to glass have any effect on the taste or longevity of the product?
We use recycled PET, pre-existing material not single-use plastic, and the material we use is of food-grade standard. PET is a very stable, inert material, extremely inert compared to other plastics, that does not react with food or beverages. It is widely accepted by health authorities as a safe plastic which is one of the reasons it is so commonly used in food and beverage packaging. Similar to glass it is hygienic and generally resistant to attack by bacteria and other microorganisms. It is also biologically inert if ingested, but hopefully, nobody is trying to eat our bottles when they are done enjoying the great wines delivered in them.
There is no impact on taste from supplying wine in PET. However, PET is only a moderate oxygen barrier and oxygen will permeate through the PET and into the wine over time. In order to reduce this, we introduce an advanced barrier technology into the PET which allows us to achieve more than a year of shelf-life, making our bottles suitable for the vast majority of wines which are produced and consumed in the same vintage or are bottled, having been aged in a tank or barrique, and are enjoyed within a year. By creating packaging for the vast majority of wines, we have the opportunity to create the largest positive impact from our innovation on our industry and planet.
What differences has Garçon noticed between EU and US markets? Are there any noticeable divergences in terms of things like post box sizes and consumer preferences that affect how your product is marketed or used?
We started out by offering a letterbox home-delivery solution in the UK, and still today, many of our UK business customers benefit from this seamless option. However, letterbox delivery is just the tip of the iceberg for how a 21st-century flat wine bottle and sustainable wine packaging solutions can benefit the wine industry.
Most of the large projects we have in our commercial pipeline, whether in the UK, EU or the US, are for products to be sold in-store or to be delivered to homes in cases via e-commerce sales. Letterbox delivery can be a sizeable, valuable business, but it will be niche in comparison to some of the projects we are discussing with supermarkets or online retailers. This is still where the majority of wine is purchased and our space-, weight-, and energy-saving bottles offer significant benefits in nearly all wine sales environments.
It is still early days for us in the US, but with the benefit of discussions had by voice and video calls with potential business customers in the US over the last few months, and more recently conversations done in person when visiting northern California in February together with our Business Development Manager, Amelia Dales, the US market is more open to innovation and more comfortable with assuming the calculated risk inherent in trying new products or formats. This should hopefully be expected, but it is still a pleasant experience to witness it first-hand. Furthermore, the US already shows much success with alternative packaging for wine like boxes and cans, so hopefully, a 21st-century upgrade to the wine bottle should be even better received.
What does the future look like for Garçon Wines – can we expect any other announcements soon?
The future for Garçon Wines looks bright and diverse. We believe that it is great to innovate first in wine and then set the foundations to innovate in spirits, and possibly other food and drinks too. Wine is arguably the most emotive and engaging of the FMCG or grocery products which consumers purchase. Therefore, by innovating in wine, we can start a movement which will make innovation in other products much easier. We also believe that through better packaging, businesses can unlock better logistics and better retailing, and so we are likely to enter these areas too at later stages. As our plans are bigger than wine, we will also be rebranding the company, away from Garçon Wines to something that more appropriately defines our vision for the future of the business.