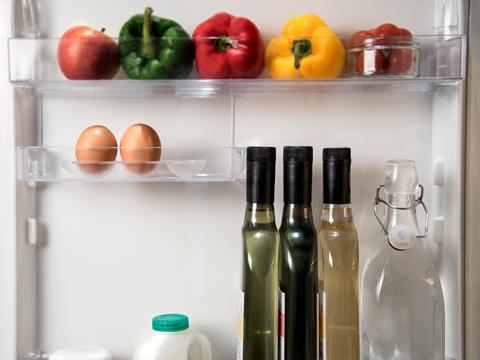 Does the use of PET as opposed to glass have any effect on the taste or longevity of the product?
We use recycled PET, pre-existing material not single-use plastic, and the material we use is of food-grade standard. PET is a very stable, inert material, extremely inert compared to other plastics, that does not react with food or beverages. It is widely accepted by health authorities as a safe plastic which is one of the reasons it is so commonly used in food and beverage packaging. Similar to glass it is hygienic and generally resistant to attack by bacteria and other microorganisms. It is also biologically inert if ingested, but hopefully, nobody is trying to eat our bottles when they are done enjoying the great wines delivered in them.
There is no impact on taste from supplying wine in PET. However, PET is only a moderate oxygen barrier and oxygen will permeate through the PET and into the wine over time. In order to reduce this, we introduce an advanced barrier technology into the PET which allows us to achieve more than a year of shelf-life, making our bottles suitable for the vast majority of wines which are produced and consumed in the same vintage or are bottled, having been aged in a tank or barrique, and are enjoyed within a year. By creating packaging for the vast majority of wines, we have the opportunity to create the largest positive impact from our innovation on our industry and planet.
What differences has Garçon noticed between EU and US markets? Are there any noticeable divergences in terms of things like post box sizes and consumer preferences that affect how your product is marketed or used?
We started out by offering a letterbox home-delivery solution in the UK, and still today, many of our UK business customers benefit from this seamless option. However, letterbox delivery is just the tip of the iceberg for how a 21st-century flat wine bottle and sustainable wine packaging solutions can benefit the wine industry.
Most of the large projects we have in our commercial pipeline, whether in the UK, EU or the US, are for products to be sold in-store or to be delivered to homes in cases via e-commerce sales. Letterbox delivery can be a sizeable, valuable business, but it will be niche in comparison to some of the projects we are discussing with supermarkets or online retailers. This is still where the majority of wine is purchased and our space-, weight-, and energy-saving bottles offer significant benefits in nearly all wine sales environments.
It is still early days for us in the US, but with the benefit of discussions had by voice and video calls with potential business customers in the US over the last few months, and more recently conversations done in person when visiting northern California in February together with our Business Development Manager, Amelia Dales, the US market is more open to innovation and more comfortable with assuming the calculated risk inherent in trying new products or formats. This should hopefully be expected, but it is still a pleasant experience to witness it first-hand. Furthermore, the US already shows much success with alternative packaging for wine like boxes and cans, so hopefully, a 21st-century upgrade to the wine bottle should be even better received.
What does the future look like for Garçon Wines – can we expect any other announcements soon?
The future for Garçon Wines looks bright and diverse. We believe that it is great to innovate first in wine and then set the foundations to innovate in spirits, and possibly other food and drinks too. Wine is arguably the most emotive and engaging of the FMCG or grocery products which consumers purchase. Therefore, by innovating in wine, we can start a movement which will make innovation in other products much easier. We also believe that through better packaging, businesses can unlock better logistics and better retailing, and so we are likely to enter these areas too at later stages. As our plans are bigger than wine, we will also be rebranding the company, away from Garçon Wines to something that more appropriately defines our vision for the future of the business.