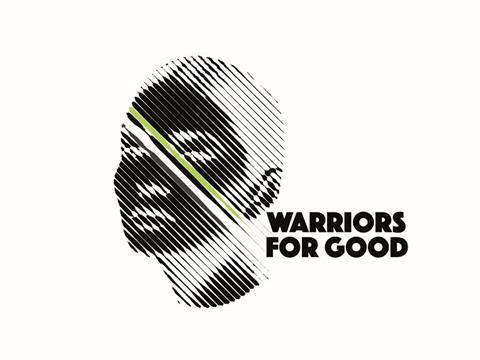 One might think of many brands, large and small, who contribute to positive change in the world – through efforts to be more sustainable for example. However, for most brands this is an afterthought - something they have to be seen to doing, rather than something they truly champion as part of their brand's DNA. Anthem Benelux takes a look at a selection of brands who it deems worthy of hero status as warriors for good.
All brands who take steps to positively impact social and environment challenges are of course noteworthy. A long list of such brands can be found as members of B Corp – a movement dedicated to using business as a force for good in the world.
More interesting however are the growing number of brands for whom doing good is core to both their business and product brands. The idea that doing good is good for business is built into the very heart of their business models. These are the brands for whom hero status is indeed justified as warriors for good in the truest sense.
Recently, Anthem's head of growth Kirsty Cole caught up with three of the top Dutch brands.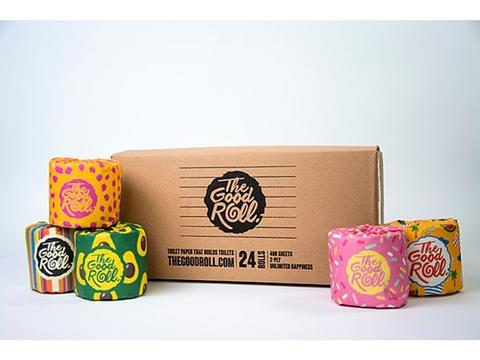 The Good Roll is a start-up of 100% sustainable, 100% plastic free toilet paper. The brand began its journey looking to provide clean and safe sanitary facilities to developing nations. As the idea grew, so did their desire to affect positive change.
The Good Roll's mission and core reason for being is to provide good sanitary facilities for everyone – investing 50% of their net profits in the Simavi Foundation to support the installation of safe toilets in East Africa. The brand uses 100% recycled paper fibers and is also 100% plastic free, including their secondary packaging.
Ries Bokken, Co-Owner & Smooth Operator at The Good Roll commented:
"Positively impacting our world is our reason to believe and right to exist. The Good Roll has a very clear mission, which is where our brand finds its origin. Our eco-sexy toilet paper, colorful packaging and cheerful tone of voice prove that sustainability can be cool - and funny - too! We're a feel-good and do-good brand that adds some pleasure to your necessary visit. That's how we roll!"
But how can larger more established brands evolve to truly becomes warriors for good?
Firstly, let's not confuse a Corporate Social Responsibility (CSR) program with a truly integrated purpose for good. Consumers are savvier than ever and even well-orchestrated charitable initiatives are quickly unmasked as hollow PR stunts. When it comes to sustainability and ethical business practices, 99% good is 100% not good enough.
We live in a connected world and this often puts consumers in the driving seat in terms of brand perception and reputation. All such challenges are of course merely opportunities in disguise. Brands have an incredible opportunity to use their influence and market reach to champion good and make significant positive contributions to people, communities and our planet.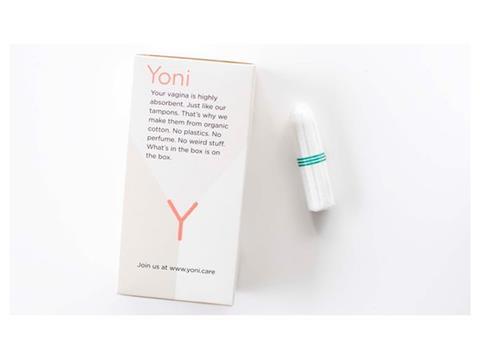 Helping to lead a, somewhat bloody, revolution is the Dutch feminine care brand Yoni. Born from a medical recommendation to use organic tampons, the company's founders quickly discovered that not only are many tampons and pads made from synthetic materials (containing plastics and perfume), but that there are also no specific rules or legal requirements when it comes to listing ingredients on feminine care packaging. This is particularly peculiar given the vagina is one of the most absorbent parts of the body.
Yoni products use 100% certified organic cotton, without plastics, perfume and – without secrets. This transparency is a large part of their championing for good – a hero brand setting new standards for an entire industry.
Kirsty Cole asked co-founder - Mariah Mansvelt Beck what she would recommended for established or indeed new brands looking to build or create a brand with real purpose for positive change:
"For anyone in business or getting into business, it's vital to integrate your social and spiritual worlds with your professional one. By 'spiritual' I mean the world outside your immediate environment – embracing all living things and humanity as a whole. By doing so you will necessarily make the shift towards using business as a force for good."
In order to become a warrior for good, established brands need to go back to their core – take a long hard look at their brand model and review what they stand for.
To authentically stand for something bigger than your brand or product, that cause needs to be built into your brand's DNA. Importantly, the truth the brand wishes to champion must fit with its products truths. Doing good needs to be a fundamental aspect of your brand in order for the story to resonate with any strength - dressing up the brand slightly differently simply won't fly.
From here, brands can extend out and bring this brand truth to life in their communication – from packaging design to advertising, making use of all brand touch-points to champion doing good, which of course is good for business and will allow brands to connect with their consumers in new ways.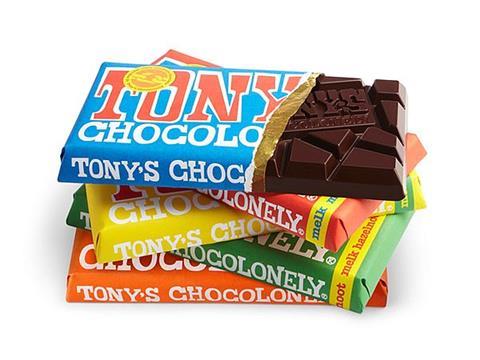 Tony's Chocolonely is another example of a brand truly integrating and embodying a message for positive change. The brand set its stake in the ground as 100% slave free chocolate and is on a mission to more evenly distribute value across the supply chain while nobly calling for other chocolate brands to also take up this mantle of positive change.
As evidence of the brands commitment, they even employ a chief evangelist dedicated to spreading the message and fighting the cause.
"We always say that if you believe something small can't make a difference, try sharing your room with a mosquito. For us, this means making noise in order to create awareness. We want to make chocolate lovers aware of the bitter side of cocoa – to show that chocolate can be made in a different way, a better way! And finally, we want to inspire other companies to act, to take full responsibility for their value chain. We strongly believe that profitable companies need to make a positive impact and that impactful companies can be profitable," says Ynzo van Zanten - Choco Evangelist, Tony's Chocolonely.
The message that chocolate can indeed be made differently while at the same time calling attention to the current unbalanced distribution of wealth across the industry is even captured in the product format itself, avoiding the traditional even cube mold.
Anthem Benelux's Creative Director Marcel Verhaaf commented;
"If you buy Tony's Chocolonley, you contribute to change. The enticing thing for consumers is being part of driving change, to be part of something bigger. The exciting thing is how much change can we achieve together. Brands are competitive by nature and should channel this to achieve positive results not only for their bottom lines. Imagine a world in which all brands compete to do good for the planet as well as for themselves."
Anthem Benelux are dedicated to helping brands identify and build a clear purpose to become warriors for good. If you'd like to find out more about how to become a hero brand, our warriors for good are ready for battle!