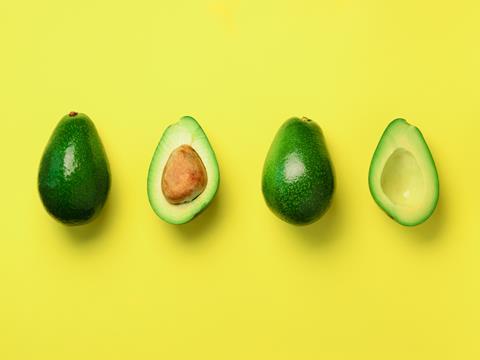 Last month, this publication was introduced to Apeel Sciences – a Gates Foundation-backed company responsible for an innovative plant-derived solution that reportedly slows down the rate of water loss and oxidation in perishable foods. Fin Slater caught up with Michelle Masek, Communications Advisor at Apeel Sciences to discuss scalability, single-use plastics, and the future of food packaging.
Could you give us an introduction to the Apeel product?
Apeel is a plant-derived solution that doubles to triples the shelf life of many types of fresh produce — reducing reliance on refrigeration, plastic packaging, and controlled atmosphere throughout the supply chain. Made of materials found in every bite of fruit, Apeel creates an exceptionally thin, edible "peel" on the outside of produce, creating an optimal microclimate inside fruits and vegetables that slows the rate of water loss and oxidation — the primary causes of spoilage. Apeel Sciences is fighting the global food waste crisis by using nature's tools to extend the freshness of produce, prevent waste and promote more sustainable practices. Apeel is FDA GRAS, approved for USDA Certified Organic and conventional produce, and in 2019 gained regulatory approval by the European Commission.
For suppliers and retailers, Apeel is the only postharvest solution that creates an optimal microclimate inside every fruit or vegetable, maintaining quality, extending shelf life, and transportability — with reduced reliance on refrigeration and controlled atmosphere.
What was the R&D process that lead up to the creation of the product?
While working on his Ph.D. in Materials, Apeel Sciences founder and CEO, James Rogers, will tell you he spent a few years "watching paint dry" in an effort to develop an energy-harvesting solar paint that would help democratize clean energy.
One day, while driving through lush farmland on his way home to Santa Barbara from the Lawrence Berkeley National Lab, he heard a story on the radio about global hunger and wondered "how can so many people be hungry if we're able to grow such an abundance of food?"
It turns out that there isn't an issue with growing the food we need—the culprit is spoilage. James wondered if a barrier could be created for food that would slow down the rate of spoilage and discovered that the materials needed already exist in every bite of food we eat. The result was a breakthrough application of materials science to food preservation, and Apeel Sciences was born.
Apeel Sciences was founded in 2012 with a grant from the Bill & Melinda Gates Foundation to develop a product to reduce post-harvest food loss in developing countries. Today, Apeel Sciences has developed products for multiple USDA Organic Certified and conventional produce categories, and the company works with partners ranging from smallholder farmers and local organic growers to the world's largest food brands to make better quality fruits and vegetables available for all.
Apeel is made of plant-derived materials — lipids and glycerolipids — that exist in the peels, seeds, and pulp of all the fruits and vegetables we already eat. When creating Apeel, we specifically target these materials.
Key factors that determine the shelf life of produce, such as water loss and ripening rates, are governed by their surface properties, including native wax composition, wax crystal density and size, roughness, and porosity. We consider all of these factors when we optimize a formulation for a particular category of produce, where molecularly, we adjust the combination of lipids in the formulation to be best suited to a given produce surface to maintain shelf-life.
What applications/demand does the product seek to meet?
Food waste in Europe has reached a staggering 88 million tonnes annually, with associated costs estimated at 143 billion euros. By using Apeel as a solution for extending produce shelf life and helping reduce food waste, U.S. retailers have been able to sell Apeel-treated avocados at no additional charge to the shopper or member.
In trials, we've seen a doubling to tripling of shelf-life across many dozens of types of fruits and vegetables. The length of shelf life extension depends on the type of produce, its age, and the conditions it is subject to along the supply chain, among other factors.
What makes Apeel technologically innovative/interesting?
Nature is our greatest teacher, and we have successfully proven that we can use these learnings to improve and prolong the quality of produce while reducing waste. From strawberries to peppers, every fruit and vegetable has a protective peel or skin that nature uses to keep it fresh. By enhancing this with a little extra "peel," Apeel can double to triple the shelf life of many types of fresh produce, which promotes more sustainable growing practices and less food waste from farm to retail shelf to home.
In addition to food waste reduction, Apeel's technology has the ability to reduce single-use plastic waste in the produce industry. In fall 2019, Apeel announced a partnership with world-renowned supplier Houweling's Group, providing them access to Apeel's plant-derived technology to replace the single-use plastic wraps on its English cucumbers while still maintaining the vegetable's shelf life. This partnership is expected to reduce plastic waste from reaching our landfills by over 60,000 pounds per year.
How does this product fit into the sustainable future of the packaging industry?
Apeel's technology is enabling the shift to more sustainable solutions – a priority for everyone across the food supply chain. Fruits and vegetables already have packaging in the form of skins and peels, and Apeel is drawing on what nature already creates in order to help the industry increase the sustainability of its offerings. By extending the shelf life of produce, transformations and savings at every stage of the supply chain can occur. One recent example of this is Apeel Asparagus – a vegetable which currently depends heavily on air freight for transport. Apeel reduces reliance on air freight by maintaining quality for longer, opening up the possibilities of arrivals by sea — resulting in approximately 1/10 of the cost of transport and 1/8 the GHG emissions when compared to air.
What are your expectations for the future of the product?
Coming off of the heels of our European expansion, we hope to be a global company, servicing many more countries around the world. In the U.S., Apeel avocado retail programs have demonstrated a 50% reduction in retail waste on average and we're eager to make these food waste reduction benefits a reality for suppliers and retailers around the world. We are excited about continuing to unlock the potential of plant-derived technology to help solve some of the biggest challenges we are facing right now in the area of food waste and its impact on climate change.