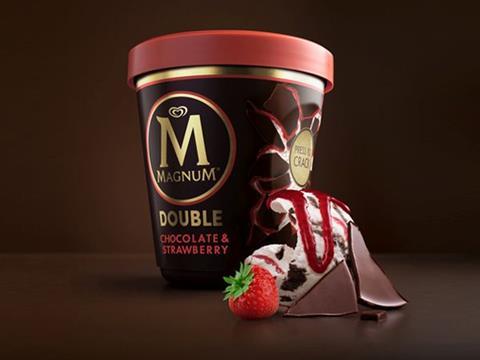 In the summer, Unilever's ice cream brand Magnum announced the rollout of recyclable ice cream tubs made with recycled polypropylene (rPP), following a successful pilot launch in Spain, Belgium, and the Netherlands last year. The rPP was developed in cooperation with Sabic.
Packaging Europe spoke to Mark Vester, Circular Economy Leader at SABIC, to find out more about food-grade rPP and the company's TRUCIRCLE™ portfolio.
What challenges had to be overcome to make rPP suitable for food contact?
Consumers rightly expect packaging to become more sustainable and more recyclable. By using more sustainable materials to manufacture new products and transforming previously unrecyclable plastic into a valuable material, we can help protect our planet's natural resources. SABIC was the first petrochemical company to scale-up processes to recycle used mixed plastic back to the original polymer for commercial application. The process of feedstock (or chemical) recycling takes challenging mixed used plastic, which would previously have been destined for incineration or landfill, and recycles it back to the original polymer. This process transforms the plastic waste into a resin with the same characteristics and high quality as virgin resin and can be suitable for use for example in certain food packaging applications. Feedstock recycling is currently the primary method of recycling that has been established for successfully producing food-grade recycled PP. We launched our certified circular solutions in 2019 alongside partners including Unilever, who have since successfully brought products to market using our circular solutions. Magnum's recyclable ice cream tubs, made with recycled polypropylene, are available on supermarket shelves as we speak.
Could you tell us a bit more about the technology used?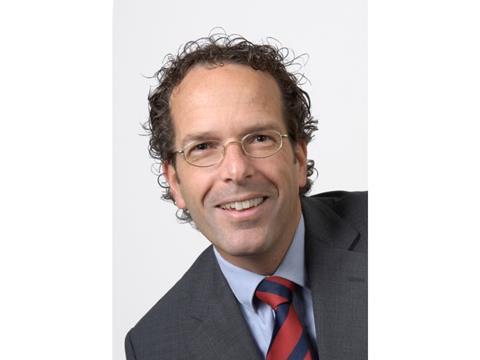 SABIC's certified circular products, part of our TRUCIRCLE™ portfolio and services, contribute towards a new value chain, where we work in coordination with our upstream suppliers and key downstream customers to upcycle used mixed plastic back to the original polymer. Our certified circular polymers are produced through the feedstock recycling of low quality, used mixed plastic that could otherwise be destined for incineration or landfill. It takes difficult to recycle used plastic back to the molecular level through a process called pyrolysis. This technology breaks down used plastic by heating it at a very high temperature in an oxygen-free environment, producing pyrolysis oil. The pyrolysis oil then needs to be refined and upgraded for use as feedstock. This process ultimately produces polymers that have identical properties to virgin-based polymers and allows plastics to be recycled over and over again, with no loss of properties or characteristics.
How do you source your feedstock in the context that collection and recycling methods vary in different countries in the world?
There is currently no unified approach in place for waste collection. And whilst a closed loop for commercial packaging could be within reach in the not too distant future, municipal waste collection and recycling can vary greatly from state-to-state, let alone from country-to-country, meaning there is no single solution which will be effective globally and no consistent starting point in the journey towards circularity. European countries for example, will likely start from a well-developed infrastructure which have Extended Producer Responsibility (EPR) schemes in place, as a way of holding manufacturers accountable for the end-of-life impacts of their plastic products and packaging. As a result, there will likely already exist streams of used plastics that can serve as circular feedstock. However, in developing countries, more basic collection processes may need to be put in place in the absence of EPR schemes to help collect the used plastic ready for recycling. We need to see significant regulatory shifts and stimulate market, system and technological developments to create a circular economy for used plastics, on both a local and global level.
None of the change required will be possible without true collaboration. As an industry, we need to work alongside players across the entire value chain through platforms and organisations which look to put an end to plastic waste. SABIC is committed to collaborating with upstream and downstream partners to drive to establish a circular economy for plastics. We continue to evaluate advancements in technologies, solutions and collaborations which can stimulate the right conditions to create a circular economy for used plastics.
There has been talk of recyclates being less in demand due to the cheap availability of virgin plastics. In your opinion, what can be done to counteract that?
Certified circular technology is still in its infancy and there are a number of steps required to make the technology truly scalable, so it becomes a more competitive option when compared to virgin polymers. We are working with a range of partners to considerably increase our supply of certified circular polymers through the construction of our first commercial plant, situated in the Netherlands, with partner Plastic Energy. The project relies on value chain collaborations and innovations on an unprecedented scale and will enable SABIC to significantly upscale the production of certified circular polymers. Once our new commercial plant comes online, we'll gain further knowledge on the scale up of the pretreatment technology and continue to develop a strong market demand for certified circular polymers. We continue to evaluate advancements in technologies, solutions and collaborations which can bring alternative feedstocks to market and are committed to increasing the production of certified circular polymers and making an important contribution towards a circular economy.
Our TRUCIRCLE™ portfolio and services encompasses our approach to meeting this challenge. It features a range of initiatives including
:• Flagship certified circular products, made through feedstock recycling of difficult to recycle plastic waste
• Certified renewable products from second generation bio-based feedstock
• Mechanically recycled products to improve recyclability and end-use properties
• And design for recyclability for products that have better recyclability characteristics
SABIC is working to advocate for and stimulate the right conditions to create a circular economy for plastics. It's why we became a founding member of The Polyolefin Circular Economy Platform (PCEP), which was established in February 2020 as an international forum through which stakeholders across the polyolefin value chain can collaborate to promote the circular economy. We are working together with retailers and partners on small scale projects which demonstrate that closing the loop is possible, taking used plastic household packaging and turning it into new materials to be used once again by the retailer. In doing so, we hope to accelerate the conversation about changes we need to make to become a circular global society.