In the second edition of a two-part series looking into the pivotal design trends of 2020 with key influencers from the industry, we talk COVID-19, e-commerce, and sustainability with Lisa Mathews, strategy director at Design Bridge Amsterdam.
---
The biggest news of last year for all industries and sectors was obviously COVID-19. Broadly speaking, how has this trend affected the field of packaging design?
We need to think about COVID-19 not just from a health and wellness perspective, but from a socio-economic and anthropological perspective too.
COVID-19 has affected every one of us. It's also affected how we choose and use products and brands, which has impacted various aspects of packaging strategy and design, and accelerated trends that were on the rise even before the pandemic.
We made some predictions back in March around health and wellness brands, and most seem to have come true. People are, of course, more aware of illness and disease than ever before and so we see the demand for efficacy and reassurance design codes increasing, but in more of a balanced way – human science, not lab science!
There's also been a stripping away of design code excess to a more naïve, less-is-more design approach as people consider not only what is good for them, but also what is good for the planet.
In a time of upheaval, and with the economy slowing down, people have also been choosing trusted and iconic brands. This has accelerated brands bringing their higher purposes to life through packaging and design, and renewing a sense of pride in their brand history and heritage.
At the same time, lockdowns and shortages have affected how people shop, and so we have seen the steep rise of e-commerce, social media shopping, and direct-to-consumer subscription packs, all of which have particular requirements around format and stand out on small screens.
More specifically, how has COVID affected agencies in terms of ways of working?
As creatives, collaborating and working together in the same room has always been a natural part of our culture, so having to move to largely online ways of working this year has been a huge shift.
The creative, and indeed the strategic, process thrives on the ability to make unexpected connections – whether that's in a workshop with a dozen cross-functional client and agency team members, brainstorming perched on a sofa in the corner of the studio, or even via corridor conversations.
There's another aspect to making connections, and that is what we at Design Bridge call "digging deeper" – traveling to a distillery to see the makers in action, trawling through the brand's historical archives, observing consumers in action in their kitchens or in a store to understand what people do versus what they say they do.
While we have adapted quickly and successfully to virtual ways of working such as facilitating online workshops and using new tools like shared whiteboards and quick-fire messaging brainstorming, we look forward to when we are able to connect face to face, or at least mix face to face and virtual connections, for all of the invaluable, unplanned and surprising insights that can bring.
A trend that has grown in prominence this year in relation to COVID-19 is e-commerce. How has this affected packaging design?
Purchasing online was already growing prior to COVID-19. But the growth in 2020 has been exponential as people switch to e-commerce and other forms of online purchasing, like food delivery apps or buying products through social media "shop windows" like Instagram. Packaging has gone beyond the physical to the virtual, and a brand's digital and e-comm presence has never been more crucial.
To stand out from the plethora of online competitors we need to design on consumers' own terms, understanding the context of their desires – where they are, what they're doing, new purchasing and consumption moments and occasions – and the content that triggers them to act on it – relevant to the moment, resonating with emotional needs, delightful and memorable.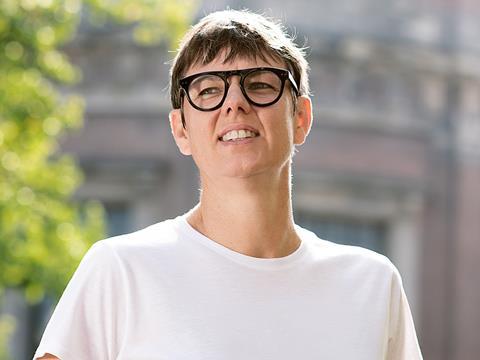 One positive aspect of 2020 was the commitment from many key brand owners and manufacturers to keep a focus on sustainability, even in the face of the pandemic. Could you give us an overview of sustainability in the field of packaging design in 2020?
Last year saw greater emphasis placed on circularity, with brands of all sizes reaffirming their sustainability targets and aiming for 100% reusable, recyclable or compostable packaging by 2025.
We saw increasing collaboration between brands, designers, materials experts, logistics, packaging converters and recycling processors to help facilitate these goals – the partnership between Loop and Unilever is a great example.
There's still a job to be done from both a physical brand design perspective and a brand communications perspective to ensure that the changes being made are really clear and simple for people to see, experience, and ultimately understand the benefits for them at a personal and societal level.
The great thing about being a design agency is that we can make a positive impact all along the brand experience journey; uncovering sustainability insights, delivering brand sustainability strategy and innovation, bringing this to life through the design of products and packaging, and then using the visual, verbal and multisensorial design as a golden thread through channels and touchpoints to promote more sustainable behaviour.
Are there any examples of best-in-class packaging designs from 2020 that stand out to you?
A great example that merges some of the points we have been discussing – consumer desire for trust, a softening of design codes, human science not lab science, purpose, people and planet, and the growth of e-commerce – is our work with Callaly, a direct-to-consumer period product brand that won the 3D award at Design Week Awards 2020.
Calally is an innovative B-Corp with a commitment to sustainable and organic products, and we partnered with them to revolutionise the period product category.
Our response was to shift Callaly away from traditional feminine hygiene cues, where products are consigned to the bathroom 'cabinet of shame', and into a lifestyle space where they can sit proudly amongst beauty brands and cosmetics products, creating a genuine emotional connection with consumers.
Not only did we design the full multisensorial brand identity, but also the bespoke D2C primary, secondary, and shipper packaging designs, and consulted on the UX design of their subscription website.
Looking ahead, are there any particular trends or themes that you think might become more prominent in 2021?
With the world sounding climate change alarm bells, I think environmentally friendly product and packaging innovation will go into hyperdrive.
Of course, there'll be many more exciting business models and materials being developed, but the next 5 years have got to be about scaling up the success stories of the many emerging pilots and trials that promise better outcomes in order to claim the real impact.
Design and creativity are critical in moving what might be functionally more sustainable propositions into truly desirable, affordable, and accessible experiences that people buy into again and again, embedding new behaviours so that we can all achieve a more sustainable lifestyle.