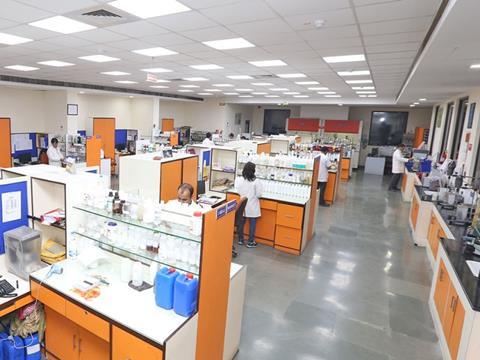 Uflex Limited's chemicals business unit has unveiled a general performance 2K solvent-based PU laminating adhesive under the FLEXBON Brand for food packaging and general applications.
The Chemicals Business of Uflex is a provider of adhesives, printing inks and coatings for a wide range of flexible packaging applications.
Reducing the use of solvents is the prime driver behind creating this product. Uflex's Chemicals Business launched this product commercially at its production unit, located in Noida (Uttar Pradesh, India).FLEXBON 162R/162 is a General Performance solvent-based product and can be used at higher application solids of between 45% and 50%. This is possible due to lower viscosity which in turn allows reduced solvent consumption. This results in overall reduction in the cost of laminate and makes it more environment friendly. The product also offers good wettability and solvent release during lamination; it offers good adhesion on all metallized and non-metallized films and is easy to handle. Owing to its great potential globally, the Chemicals Business of Uflex plans to target both domestic and international markets with this offering.
More info: