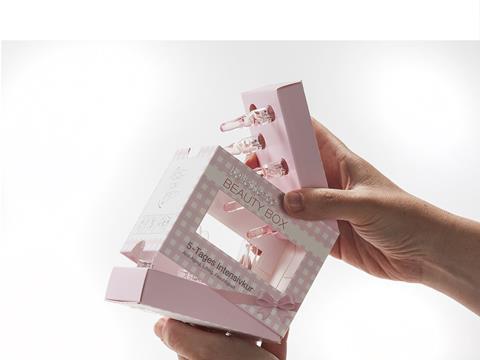 HAL Allergy Venomenhal, winner of the Save the Planet category, is an example showing that intelligent concepts are in high demand in the field of healthcare and can deliver major advantages for both consumers and manufacturers. This new design of the interior has been developed for an existing outer carton pack, which now can be glued and set-up using a semi-automated packing line. This new set replaces the completely manual set-up of the old design and eliminates the need for a dedicated transport pack. The printed colours on the back of the interior are intended to assist in filling the cartons correctly with the vials having corresponding cap colours.
The new design substantially reduces the packaging costs and the reduced amount of material used has a significant positive environmental effect. The interior keeps the vials perfectly intact and ready for use. Also, the new design requires far less space than the old design again saving costs.
"Considerable reduction in packaging is what makes this pack the winner in this section. The new design does away with hand packing plus a dedicated transportation pack is now not needed. Yet the valuable vials are still well contained and protected", was the verdict of the jury.
Intergrafipak converted and also did graphical and structural design.
More info: