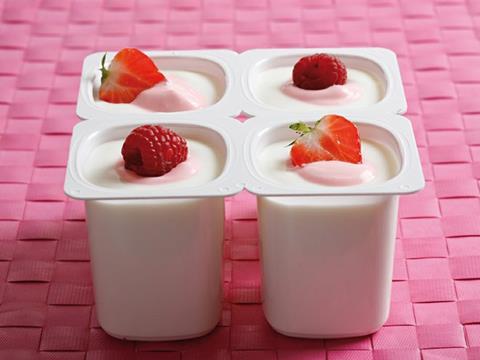 Trinseo, a global materials company and manufacturer of plastics, latex binders, and synthetic rubber, has announced its collaboration with CEDAP, a specialist in sheet extrusion for the packaging industry. The partnership seeks to advance the implementation of recycled polystyrene (PS) used in food packaging applications by utilizing chemically recycled PS to develop and test food-grade recycled PS packaging.
Trinseo will also lend technical expertise to support the development of a 100% polystyrene (PS) made yoghurt container. CEDAP is currently participating in a project which aims to create a monomaterial yogurt container, including the label, lid, and pot. This project is spearheaded by the consortium Citeo; including Plastiques Venthenat (PV), Amcor, and Triballat.
"This is an exciting collaboration that Trinseo is lending technical, processing and performance expertise on," said Nicolas Joly, Global Business Director, Polystyrene and Feedstocks at Trinseo. "The implementation of a recycled PS in food-grade packaging is coming closer to reality as we work hand in hand with the packaging industry. Furthermore, the development of a monomaterial yoghurt pot would enable greater ease of recyclability and in turn unlock the opportunity for a new life in other applications via chemical or mechanical recycling of PS," continued Joly.
Trinseo argues that it is highly engaged in several partnerships and initiatives to close the loop on PS recycling, such as announcing a "first-of-its-kind" polystyrene chemical recycling facility, its pledge to offer an average of 30% recycled content to customers for polystyrene packaging in Europe by 2025, and its membership of value-chain collaborations such as Styrenics Circular Solutions.
The company argues that full polystyrene circularity is a game-changer, offering a unique potential for closed-loop recycling – with two fewer steps than the recycling of other polymers. According to Trinseo, depolymerization is an innovative technology for PS recycling, which has already proven to bring polystyrene waste back into a monomer - unlocking the intrinsic circularity of polystyrene even further. In turn, the company says that PS circularity is particularly advantaged as it diverts waste material away from landfill, leading to a reduction in greenhouse gases and harmful emissions.