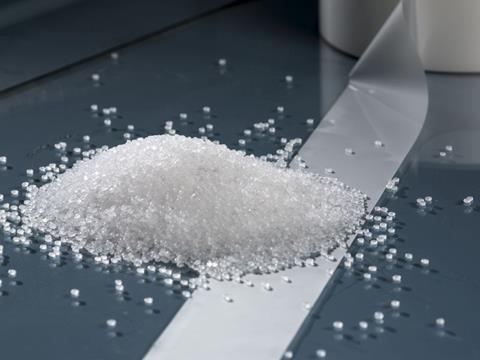 BOPP film specialist Treofan now offers its customers phthalate-free packaging films on request, the company announced at interpack. To make these films, only phthalate-free base polymers are used in the extrusion process.
Treofan's standard films already have a very low phthalate content of just 0.001 percent (< 10 mg/kg). By way of comparison, PVCs have concentrations of up to 30 percent.
The use of phthalates in plastics is currently under discussion. Therefore demand is growing, particularly in the food industry, for materials completely free from these chemicals – which Treofan can now provide without compromising on material quality.
More info: