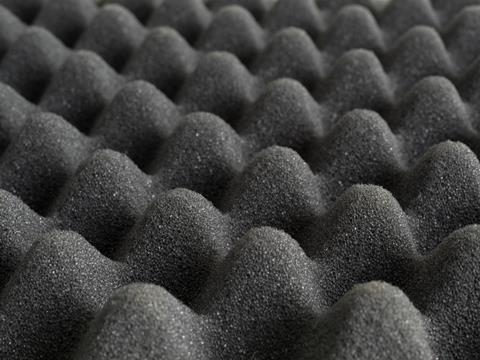 Trelleborg's applied technologies operation is launching its new AMV Shield anti-microbial system for polyurethane materials.
The system offers anti-viral, anti-bacterial, anti-fungal and anti-mold properties, reportedly providing up to 99.9% bacteria and virus reduction. AMV Shield can be integrated into Trelleborg's polyurethane and recyclable thermoplastic polymer materials to provide a passive anti-microbial protection solution for a range of applications.
Terry Cooper, managing director for Trelleborg's applied technologies operation in Retford, England, states: "Our AMV Shield system provides passive protection to prevent the spread of infection. Integration of this system into our polymeric products gives long-lasting, continuous protection from a wide variety of pathogens, whilst ensuring end-products continue to provide superior performance."
The AMV Shield system uses specially prepared silver particles to embed anti-microbial nanoparticles into Trelleborg's polyurethane materials. The company says that its system offers 99.9% bacteria and virus reduction, protecting against microbes including MRSA, Influenza A H1N1, VRE, C-Difficile, and E. Coli.
Cooper continues: "Materials made using AMV Shield do not leach into the environment, meaning they will last for over 25 years and can safely be used in food packaging and distribution. AMV Shield is suitable for a wide range of applications including handles and grab rails, packaging and boxes, protective covers and casings or even floor squeegee blades."