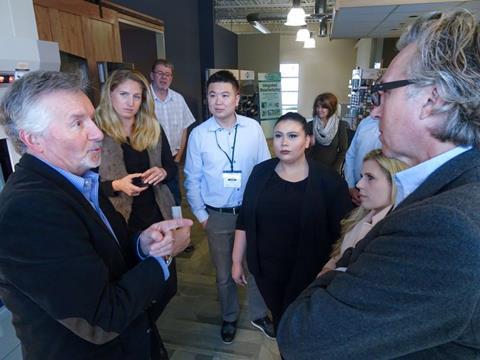 Toly Products & Sussex IM have agreed to a strategic alliance for the benefit of brands within the beauty Industry.
Sussex IM of Wisconsin is a USA based in custom injection moulding manufacturer with a strong heritage in packaging for the beauty industry. Its customer portfolio includes globally known brands in markets such as Beauty, Healthcare and Consumer Product applications.
Toly Products is a marketing driven manufacturer for the beauty Industry, with corporate offices in Malta as well as plants (Malta, China, Korea) and sales offices located around the world (Malta, France, UK, Belgium, USA East and West coast, Hong-Kong and Korea).
Toly's strong sales, marketing and product development capabilities will benefit Sussex IM in the beauty market while Sussex's state-of the art manufacturing facilities in the USA will enable better service and time to market for beauty brands in the Americas.
The Toly-Sussex alliance enables the team to service brands with manufacturing in Europe, Asia and the USA. It offers one-stop solutions covering all the needs to bring brand-building, innovative products to market with teams including trend experts, make-up artists, technical and concept designers, innovation, and finished products combined with a strong industrial and manufacturing expertise.
Both companies are privately owned businesses with a strong family spirit, similar core values and strong aspirations. In the words of Toly CEO, Andy Gatesy, "We are excited to be joining forces to offer U.S. Beauty customers this new opportunity by partnering together. It is a team that will benefit our beauty Industry customers around the world."
Added Sussex IM CEO Keith Everson, "We aim to offer the advantages of a large fully integrated group while maintaining the autonomy, agility and entrepreneurial spirit of private, independent companies. It is a win-win for our customers."
Doug Goodman, the now-retired veteran beauty product sales representative for Sussex IM, agrees that the time is right for a Sussex-Toly alliance. "Stock and modified stock products are increasingly popular with beauty brands these days," Goodman said. "The pairing of Toly and Sussex represents quality, customer service and enhanced speed-to-market, for regional or global launches."
More info: