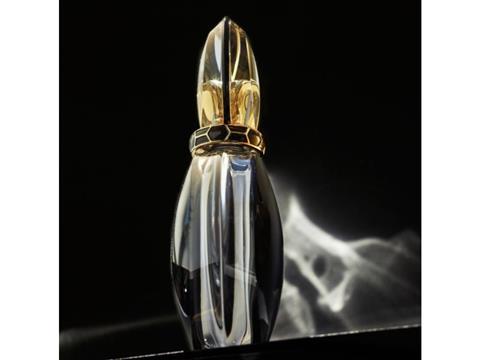 BULGARI has entrusted TNT GLOBAL Manufacturing for the achievement of the collar of Goldea,
The Roman Night, its latest perfume, a beautiful piece that has been manufactured as a precious jewel.
The collar is made of two pieces: an anodized gold aluminum stovepipe set in a zamak ring, and enhanced by injected black epoxy resin.
TNT Global Manufacturing has met three technical challenges: The combination of gold shades between anodized aluminum and galvanized zamak, the meticulous filling of black epoxy resin in cavities and the precise polishing to homogenize the whole piece, and the stamped logo on the top of the collar.
More info: