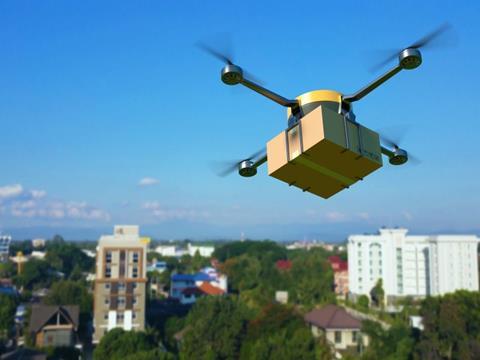 The European Flexographic Industry Association (EFIA) debated the future of consumers, retailers and packaging as part of an event hosted by the Stationers' Company, held in London.
The Worshipful Company of Stationers & Newspaper Markets – also known as the Stationers' Company – hosted the debate and dinner at Stationers' Hall on June 5, 2017.The theme of the evening was 'the World in 2025' – possible futures for consumers, retailers and packaging'. Delegates were encouraged to get involved with discussions in three key topics: evolution of e-commerce, consumers lust for experiences and recycling and re-use of resources.
Marketing Director of EFIA, Joanna Stephenson, and Debbie Waldron-Hoines, Consultant Managing Director of EFIA both attended the event. Joanna said: "We have an industry with a rich cultural and technological heritage – but what does the future hold? This was an interesting topic of discussion among the guests and the event provided the ideal platform to discuss current issues with leaders from across the print industry and to share valuable knowledge.
"From the key challenges faced by the packaging and retail sectors today, such as environmental pressures, changing demographics and evolving technology, to how the landscape will change over the next five to 10 years, formed the core of discussion."
DS Smith proposed three scenarios for the world of packaging and retail by 2025, including 'caring convenience' which sees high streets transformed but rejuvenated and supply chains radically changed to reduce waste; 'Everything is an experience' where retail becomes a social experience and microbrands begin to overtake the global players' market share; and finally the 'Asian new deal' scenario which considers China becoming he greenest country in the world and the impact that could have on the West.
Senior management involved in the international consumer packaged goods (CPG) supply chain, from brand-owners to retailers, to packaging suppliers and marketeers, were at the event.
The Stationers' Company has a heritage dating back to 1557 when it was incorporated under Royal Charter and it has played a prominent role in shaping the industry ever since.
Since 1972, EFIA, a trade association run by volunteers, has been supporting the entire flexographic print supply with support tools and initiatives to drive the industry forward with higher levels of recognition, operational efficiency and technical knowledge.
More info: