One of the themes of our previous startup-focused article was the challenge young companies face when it comes to investment. This time, Victoria Hattersley looks at Saperatec, a Germany-based startup that has developed a unique technology to separate multilayer packaging films containing aluminium foil while maintaining the value of each material. Saperatec has secured investment from adhesives giant Henkel. Packaging Europe was interested to learn a little about the advantages of this relationship from both sides of the transaction – investor and investee.
It's often younger companies, such as Saperatec, that are coming up with potentially game-changing solutions towards a circular economy. And yet many of these technologies may never reach industrialization without the necessary support. This can be from 'angel' investors, or from more established players who are looking to access novel technologies. For many, the latter may be the more attractive option, bringing as it does strategic benefits for both parties.
Henkel's investment in Saperatec – announced in October 2019 – comes after two years of technical collaboration between the two companies on its separation technology.
"We are deliberately expanding into adjacent business opportunities because, as investors, we are constantly looking to get access to new technologies we cannot develop ourselves," says Paolo Bavaj, head of corporate venturing, Henkel Adhesive Technologies.
"As a global leader in adhesives and coatings for the packaging industry, we have a very close relationship with our customers around the globe. Our understanding of their needs, combined with our industry know-how, can support startups like Saperatec to accelerate their market penetration," adds Alexander Bockisch, global head of market strategy lamination & coating at Henkel.
And what does a major player like Henkel – as we said, already well established in its field – get from this investment in return? "In our business of Advanced Materials, it takes on average eight years to develop a new technology until commercialization," says Paolo. "With all the competition in our globalized market, companies like Henkel are less and less willing to wait this long. With these startup relationships, we can gain rapid access to technologies with proof of concept that could be industrialized in much less time. With technologies like Saperatec's that are not within our core capabilities, it simply doesn't make sense to try to develop it ourselves."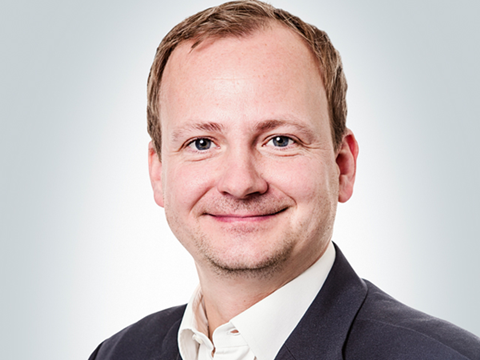 What next?
With the right fit, it's clear from the above that investment in startups is of mutual benefit to both sides. But there is also the question of whether such a potentially important technology will benefit the entire market long-term: it is not solely about these two businesses, after all. The sustainability challenges Saperatec addresses are something the entire market must face.
Sebastian tells us the solution has now been industrialized and they hope to have it up and running by mid-2021 (ed. although of course it remains to be seen whether the ongoing COVID-19 pandemic will slow down such developments). So can we expect to see this technology being used on a wider scale in the coming years?
He says: "We are currently working on making it available on at least a Europe-wide but also on a global level. We really believe that this technology can become an industry standard in the long run."