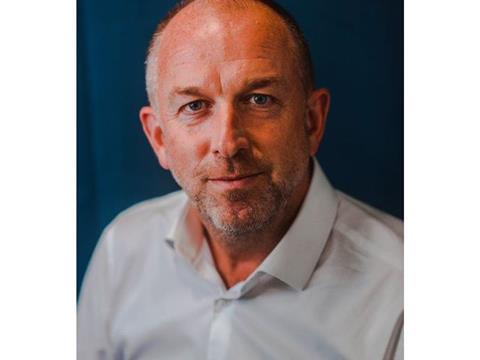 Steve Lister, head of retail performance at Konica Minolta Marketing Services explores how simple changes in packaging and retail environments can make shopping a better experience for older customers.
While the retail industry continues to fixate on millennials and Gen-Z, we have somewhat overlooked one of the largest, and wealthiest sections of society, the elderly. ONS statistics have long shown that the UK's population is ageing; the latest projections show that in 50 years' time, there are likely to be an additional 8.6 million people aged 65 years and over – a population roughly the size of London.
Only this week, new research conducted by Gransnet and Mumsnet has been published, revealing 78 per cent of those aged 50 or over feel misrepresented by advertising. Nearly two-thirds believe they are ignored because advertisers are too young to understand the demographic, and 88 per cent say brands and agencies should employ more older people.
Why aren't more companies celebrating this age group? Ignoring this audience is at your peril. The FT recently reported that they are 17 times wealthier than millennials. It sounds obvious to say that brands need to listen to their customers and be considerate of their needs, but there is always room for improvement. One way to improve a customer's experience of a brand is to consider its packaging.
A recent study was carried out by Bupa Care Services to identify the everyday tasks we struggle with as we get older. The research found that opening jars and other packaging is second on the list of tasks we struggle with the most, as we age. So how can the needs of our aging population be met?
Firstly, it's important not to patronise this audience. Remember that while needs may change as we get older, often attitudes don't. According to Tetra Pak, older shoppers prefer an approach that is subtle, appealing indirectly to them rather than directly addressing their age.
As we age we are presented with physical challenges, but changes to packaging can be made to aid these. For example, adjusting the size and colour of the typography on a product can help those struggling with vision loss, as well as clear imagery and labelling. The worst offenders tend to be personal products (used in the shower where glasses/contact lenses can't be worn) such as shampoo and conditioner, small packages like herbs and spices, and products which are difficult to differentiate like ground and whole bean coffee.
For those that might be suffering with arthritis and diminished strength – there are 10 million people living with arthritis in the UK, that's one in five of the population – brands should consider easy grip features or an easy to open cap functionality on a product. Packaging should be lightweight to enable easier carrying and lifting. Age UK research has found that more than half of over 50s said easy to open packaging was important to their purchasing decision.
In fact, catering to the needs of older consumers will result in the product being desirable to people of all ages. Brands should think of older consumers as a gateway to others. The focus for brands should be on customer experience, at all stages of the buying process.
This goes beyond packaging to consider the in-store experience for shoppers. How can retailers make changes that will improve their customer's experience in-store? As we get older, the way we shop in-store changes hugely and retailers need to adapt accordingly.
Not surprisingly, when it comes to improving care services for the elderly, we can take a leaf from Japan's book. At the Aeon Mall Kasai, opening hours are adjusted for elderly customers, with doors opening at 7am. During this 'Gold Time', deals are provided for the elderly, along with other activities like exercise classes. 'Grand Generation' malls across Japan are designed specifically for this audience, offering additional seating, wider aisles and convenient parking. Even the shopping carts have been taken into consideration and are 30 per cent lighter than regular ones.
The result? These customers are spending 50 per cent more time in the store and 40 per cent more money.
Similarly, Sainsbury's in the UK has begun trialling a 'relaxed' lane for elderly shoppers. It is open from 10am to 6pm and also features a hearing loop and staff trained in working with dementia sufferers. The hope is that the lane will make the shopping experience more pleasant and less stressful for the elderly and those who simply would like a bit more support and time paying for their shopping and packing their bags.
Brands that understand the needs of their audience are the ones most likely to develop long-term relationships with customers, be that product packaging or the shopper experience more broadly. Small changes can be implemented that don't impact the bottom line but do impact on shopper satisfaction and retailers can create a positive brand experience for consumers – and not just the elderly.