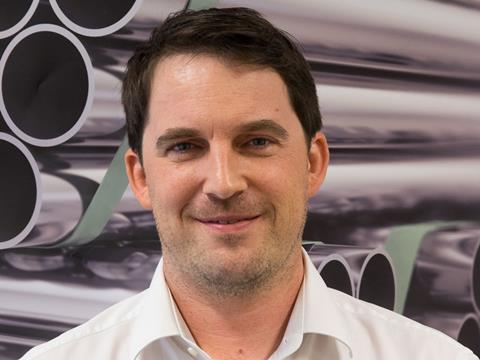 Jérémie Malfroot, sales director at strapping specialist TEUFELBERGER, talks CO2 reduction, the circular economy, and common misconceptions in our latest Rapid Interview.
Your elevator pitch: introduce and sell us your company in no more than 280 characters.
TEUFELBERGER is an innovative, system-independent producer of PP and PET strapping that is focused on individualized customer requests and developing optimum solutions for any industry. Experienced employees with extensive industry expertise present our offerings on-site.
Where are your company's locations? Are there any specific challenges or advantages relating to your geographical location that you could tell us about?
TEUFELBERGER strapping is located in the centre of Europe, producing and developing in Wels, Austria. One of our biggest strengths is our extensive distribution network – we have connections to most parts of the world.
Tell us a surprising fact about the market you work in.
Strapping is a diverse field of business with many applications and requirements. The most important aspect for us is the constant improvement of our products in order to ensure a smooth strapping process for the customer and end-user that strongly focuses on sustainability and technical requirements.
At Packaging Europe, we like to watch trends and areas of innovation as they evolve. Can you tell us something we might not be aware of that is driving technology in your sphere?
Reduction of weight while keeping the same product properties is a constant concern. In the past, TEUFELBERGER was first in reducing CO2 by introducing TYCOON GP. Now, with our latest innovation (TEWE SoPRIM), we are doing it again - reducing the amount of raw material needed by 12%.
What would you say is the biggest common misconception that you encounter in your business?
How technical our product, a simple piece of PP or PET, is. The industry-specific expertise and research that is invested in products are often underrated. It is also connected to renewable raw materials such as sugar cane, which is not an ideal source for strapping.
If the wider packaging industry could be transformed in some way, what kind of change would you like to see?
The circular economy should become a reality – an environmental policy approach whereby producers take over the financial and/or organizational responsibility for collecting or taking back used goods, as well as sorting and treatment for their recycling.
…and how do you envisage your company changing the industry in the coming years?
We will definitely contribute to the circular economy by becoming the first company to offer a turnkey solution for waste collection. In the meantime, we are still working on a new product that will once again allow the end-user to use a better strap with less plastic inside.