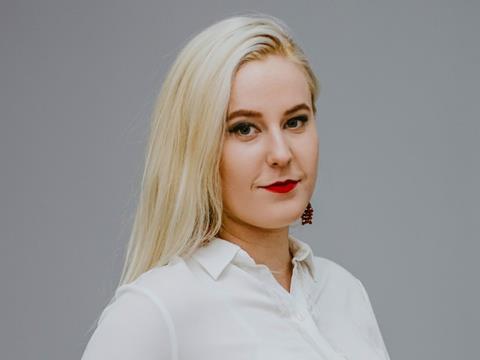 We discuss the printing and labelling industry, and how it can be more ecological in its approach, in our latest Rapid Interview with Etykiety.pl.
Your elevator pitch: introduce and sell us your company in no more than 280 characters.
Etykiety.pl is a family business printing house from Poland. Our goal is to provide customers with the highest quality colour and white labels that sell, stimulate sales, and build brands that stand out on the shelf.
Where are your company's locations?
Our printing house is located in central Poland, approximately 50 km from Łódź and 100 km from Warsaw.
Tell us a surprising fact about the market you work in.
In our dictionaries we don't have word problem, but challenge to solve. We believe in our team because each of us has great experience and knowledge which can be used during each project. Additionally, I would like to mention that the printing industry is like art for us. Each project can open the door to completely different versions, colours, and possible refinements. We love to receive challenging or innovative projects; it always teaches us something new and we can rise to the occasion and meet customer expectations. Thanks to our 20-year experience, we always provide professional, technological, and marketing assistance for industries like chemistry, cosmetics, food and many others. We are also organising conferences like Label Innovations, where experts share their knowledge and experience about solutions and innovations from the packaging industry. It is here, after settling the details, that your label will start its life in our printing house.
At Packaging Europe we like to watch trends and areas of innovation as they evolve. Can you tell us something we might not be aware of that is driving technology in your sphere?
The ecological trend is definitely something that is of great importance now. A variety of materials gives us the opportunity to make eco-packaging big. Unfortunately, awareness of what ecological packaging really means is still small. That's why we always try to educate our customers about this topic, also during our conference Label Innovations which took place on the 28th of September.
…and how do you envisage your company changing the industry in the coming years?
I think that the printing industry is so unpredictable and interesting that for sure we will surprise you with something innovative. We are constantly trying to influence better changes in the printing industry. We always focus on an individual approach to each client. Thanks to this, working with each client brings new ideas and practical solutions. Our advanced printing technologies and technological consulting at every stage of label creation are the features that we can be proud of. Additionally, there is a shortage of influencers from the printing industry. Therefore, we work with people who want to become specialists in this field. We want to influence the awareness of customers and their education.