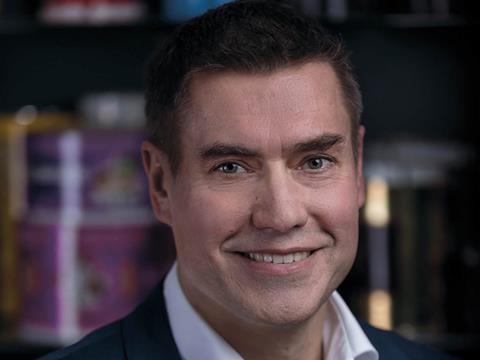 Igor Arbanas, president of the board of Aluflexpack Group, talks about the sustainable benefits of flexible pouches and the importance of leading by example.
Your elevator pitch: introduce and sell us your company in no more than 280 characters.
The Aluflexpack Group has been developing the large-scale manufacturing of premium flexible packaging for leading global brands for over 35 years. A blend of passion, know-how, experience, responsiveness and creativity result in unique products and services for our customers.
Where are your company's locations? Are there any specific challenges or advantages relating to your geographical location that you could tell us about?
Our headquarters are located in Reinach with 11 integrated locations across Europe, including seven production sites in Croatia, France, Switzerland, and Turkey. Being close to our customers ensures excellent service to our customers - we will continue to expand our global footprint.
Tell us a surprising fact about the market you work in.
The pouch is a complex product and must be carefully and thoroughly tested. These tests can be sophisticated to a greater or lesser extent: for example, one of our customers has a reference employee (>100kg) who jumps on a pouch to check its sealing quality – old school!
At Packaging Europe we like to watch trends and areas of innovation as they evolve. Can you tell us something we might not be aware of that is driving technology in your sphere?
The biggest driver of innovation is currently sustainability and the circular economy. Mono-material and other innovative solutions for sustainable flexible end-product packaging will soon emerge as an attractive alternative for many end products and applications.
What would you say is the biggest common misconception that you encounter in your business?
One of the biggest misconceptions in flexible packaging is that it is not recyclable, has no value after use, and only causes problems on disposal. Studies show that about 80% of monomaterial packaging is potentially recyclable through the existing recycling infrastructure.
If the wider packaging industry could be transformed in some way, what kind of change would you like to see?
More daring people would be good for the industry and end markets and also across the value chains and in society in general. However successful one was in the past does not necessarily mean it can help address and solve today's challenges.
…and how do you envisage your company changing the industry in the coming years?
Leading by example – driving change for the better with same-minded customers, partners and all other stakeholders: constantly challenging the present, developing and manufacturing the most environmentally friendly products, and helping the industry win well-deserved recognition.