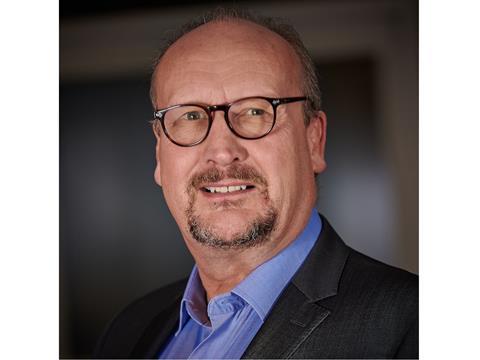 The more differentiated, relevant and customised life sciences products and treatments become, the greater the likelihood of efficacy, adherence and patient safety. Yet this presents a growing logistical challenge for manufacturers and distributors, as batches become smaller and the number of packaging and labelling variants soars. Managing all of this reliably, efficiently and consistently in all markets, for all target user groups, will test the capabilities of brands' current capabilities, warns Kallik's David Bennett, CCO of the labelling company.
The growing appetite and opportunity for increased personalisation of medical treatment plans, devices and medicines is clear, promising to improve the efficacy and safety of life sciences products and services for patients. Yet this in turn places a growing burden on manufacturers and supply chains to manage multiplying stock-keeping units (SKUs), as the number of variants of each product increases.
It's a particular issue for packaging and labelling management, increasing the urgency for manufacturers and Marketing Authorisation Holders to bring this under more cohesive control. The products themselves may not actually be markedly different: the differentiating factor is more likely to be the way the product is positioned, the dosage applied and the instructions given: all of which directly affects companies' ability to manage all of the packaging and labelling variants reliably and efficiently from end to end.
Boosting patient adherence & safety
Whether it's making a character out of a child's inhaler, or making individual drugs more distinctive and less confusing to vulnerable patients with complex conditions, personalised packaging has an important role to play in increasing patient adherence, and boosting safety. Indeed, it is as potentially transformational as personalised products themselves.
Yet managing packaging and labelling is already a substantial challenge in life sciences because of the sheer number of regulated elements that must be included with products. These elements, in turn, are subject to frequent change as substances, manufacturing processes, naming conventions, or compliance requirements are updated. As batches of identical products become smaller, to be replaced by more variants of products - and their associated packaging, labelling and instructions-for-use contents - the workloads for teams involved in label design, approval, distribution, and ongoing change management, will inevitably soar.
Independent statistics from McKinsey highlight the struggle life sciences companies face compared to other industries such as tech or fast-moving consumer goods. When it comes to maintaining optimum stock levels, minimising lead times and exposure to product obsolescence, pharmaceutical and medical device companies perform poorly and inefficiently compared to most other product categories. McKinsey suggests that life sciences firms have 4-6 times the inventory days of FMCG manufacturers; 6 times the risk of obsolescence; and up to 40 times the manufacturing lead times.
Much of this can be put down to the highly piecemeal and manual way that manufacturers and supply chains manage artwork and labelling, which is unsustainable in a future likely to feature multiplying product variants. What they need is to clear a practical path towards agility-at-scale: a prerequisite for personalised packaging.
End-to-end packaging & labelling agility - at scale
These challenges are something life sciences firms could and ought to be tackling today. Certainly there are some good software capabilities out there which are equal to the task. A fit-for-purpose, cloud-based labelling platform, for instance, should be capable of managing and tracking the dynamic assembly, review, and workflow of every labelling element (text, icons, artwork) - from the factory floor to a product's arrival with the customer.
The key to success, reliability and efficiency across all global labelling management, as more personalised packaging and labelling is needed, is to take a unified, coordinated approach to artwork and labelling creation and across-the-lifecycle change handling. To be of value, any platform should support programmable rules and feature an intelligent engine, to support the automated assembly of correct packaging and labelling management - based on a 'bill of materials' approach to content creation. This would ensure the right combinations of approved labelling modules can be brought together quickly and confidently to fit each given need – for any product, for any target customer group in any market – and will full visibility and traceability.
Certainly, life sciences firms cannot afford to persist with the fragmented and highly manual ways of managing packaging and labelling that are still commonplace today. If increased globalisation and accelerating regulatory updates have not served as a sufficient catalyst for transformation already (and really, they should have), the rising personalisation trend will necessitate that change once and for all.