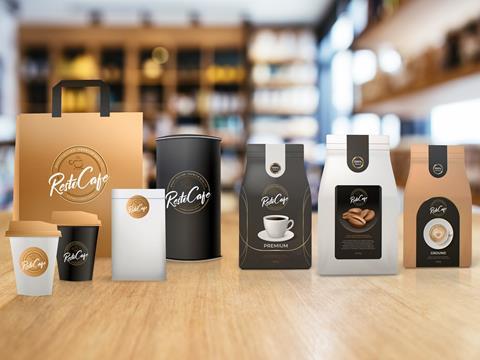 Rob Brown, Senior Manager Business Development Industry Print, OKI Europe Ltd, explores the latest innovations that are finally making short run packaging printing both viable and profitable for print service providers
Across entire sectors many businesses have been in survival mode over the past 12 months. They have had to adapt, with many transitioning to online sales to retain customers and maintain revenue. For print service providers, diversification has been vital to surviving and to future-proof themselves, ensuring they are ready to embrace profitable, sustainable opportunities and achieve positive growth. And one area in particular which offers a lot of potential is packaging.
Short run packaging printing has traditionally been challenging to profit from, largely because the associated print processes involve lengthy lead times and minimum order volumes to make this a cost-effective service. However, new developments are making profitable short run packaging printing entirely possible.
The global packaging printing market's value is expected to grow to €416.5bn in 20251 and with commercial print volumes declining, print service providers cannot afford to become complacent. Now is the time to start exploring the feasibility of packaging production and accepting lower volume orders, or risk losing out to those that do.
Capitalising on the personalised packaging trend
The consumer demand for personalisation and customised orders is also creating new revenue opportunities for printing businesses that enter the packaging market. The European Brand & Packaging Design Association reports that 63% of leading brand owners, retailers, suppliers, agencies and packaging professionals feel personalised packaging increases sales and 52% say it positively impacts customer loyalty2.
The barrier to profiting from printing personalised packaging has always been that personalised and customised orders inevitably require shorter print runs. With the set-up time and running costs involved with custom orders, print service providers either have to hold on to smaller orders until they have enough of them to make a print run profitable, or choose not to accept them at all.
However, technology now exists that enables profitable low volume printing from a single unit to many, enabling printing businesses to look past the challenges of short run production and tap into this lucrative trend.
Unlocking diversification and profitability through media flexibility
It isn't easy for print service providers to diversify and profit from new revenue streams when the printing of diverse applications on different materials often requires separate specialist devices. However, the innovative new generation printers designed for short run digital production mean that print service providers can now print on almost anything from one compact device rather than having to invest in various full production machines.
Devices designed for short run digital production complement existing litho, flexo, large format digital and screen-printing technologies, allowing even the smallest of print service providers to open up or expand their range of packaging printing services. These devices can print on a surprisingly diverse range of substrates that one would never expect from a digital production printer of their size or cost, including dark and transparent media, film, gloss, transfer media, waterproof paper and more. This makes them ideal for businesses looking to expand their services to all kinds of packaging, from pouches to packets, paper bags, and boxes, all on demand.
Standing out from the crowd
Providing packaging that truly stands out can help customers differentiate against competing businesses and products in their categories. Being able to produce vibrant, eye-catching designs that are fully customised to order will also help print businesses stand out against competitors in the packaging market. Devices that utilise innovative CMYK plus solid white technology enable single pass under printing using white toner as a fifth colour and this makes packaging designs instantly stand out on dark or transparent media.
Printers that offer this technology are available for a relatively low investment and when CMYK plus white or even spot gloss is coupled with digital LED printing capabilities in a device built for short run jobs, this offers print service providers the flexibility to produce intricate packaging designs with exceptional resolution and vibrant colours that can be personalised or customised for every customer.
Defying space constraints
Adding new service offerings isn't always straightforward in the print industry. For many print service providers, space is limited meaning investing in new devices for specific purposes such as printing packaging isn't always feasible. Often paying higher rent for a larger space on top of the cost of the new equipment simply isn't an option.
Diversifying into packaging production doesn't have to mean investing in a singular device that only serves that one purpose. Some devices that are capable of producing high quality packaging are also capable of many other print applications. Some are no larger than a standard A3 printer yet are able to produce all manner of items, including greeting cards and stationery, envelopes, tags and labels as well as traditional commercial print applications such as business cards, brochures, leaflets, menus, signage, stickers and even banners.
Unwrapping the packaging opportunity for print businesses
There's no denying that packaging is a lucrative market and while it has traditionally been difficult for print service providers to support short run packaging printing, businesses need not be held back by past limitations. Technology is now available to enable businesses to offer short run print production affordably and profitably, exceeding customers' expectations. Whether simply providing everyday packaging or going a step further and offering personalised or customised packaging options, print service providers should be seizing this opportunity to increase their revenues and attract new business.
References
2. https://www.epda-design.com/10-brands-exploring-sustainable-packaging-2/