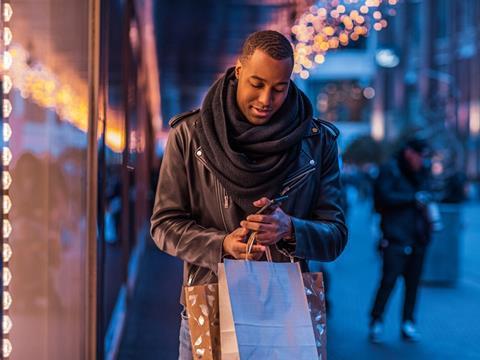 In the latest edition of our Innovation Spotlight, Markem-Imaje discusses the challenge of counterfeiting in an omnichannel world and offers solutions to protect both brands and consumers.
The holiday shopping season last year felt more important than ever! After months of uncertainty, lockdowns, and disappointments, consumers were seeking the perfect items for their year-end celebrations.
Perfection means something different for every consumer: the right gift, that quality bottle of wine or sought-after party dress from a favored brand. Yet recent events have put unprecedented stress on supply chains all over the world, creating limited supply. The outcome of huge demand coinciding with fewer products on shelves is a prime environment for counterfeiters.
The potential result? Fake items that can harm brand reputation and, worse yet, consumers.
Challenge: Incomplete brand protection
Companies are deploying numerous layers of technology to protect their products, including holograms and other physical packaging add-ons. But this is not enough. There's an urgent need for digital solutions that thwart counterfeiters and help maintain consumer trust by allowing for immediate product authentication. Solutions that go far beyond analog options.
Major e-commerce platforms also recognize the huge issues with counterfeit goods on their sites. They are investing millions of dollars in people, processes, and technology to address this growing problem. These initiatives certainly help, but the data shows that counterfeiters are staying one step ahead. And these programs — specific to each online platform — do not protect manufacturer's products in brick-and-mortar stores. In an omnichannel world, brands need to be protected everywhere, not just in one outlet.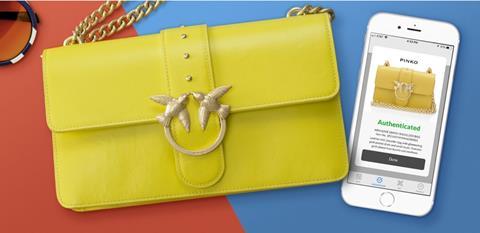 Solution: Instant product authentication
A critical step in addressing the counterfeit challenge is to incorporate a digital layer of protection.
Markem-Imaje offers two options for digital product authentication which can be accessed immediately and anywhere by a consumer, field inspector, or retailer using their smartphone:
1. For packaged consumer products – The digital e-Fingerprint® solution transforms a barcode (UPC/QR) on a product's package into a connected digital bridge. Even if you have one million of the same UPC codes on the shelf, e-fingerprinting turns each one into a unique digital identifier, making each and every product individually identifiable. With a smartphone app, users are not only able to verify the authenticity of the unique item but are also presented with rich content about it. This digital layer is completely non-replicable by counterfeiters.
View how it works here.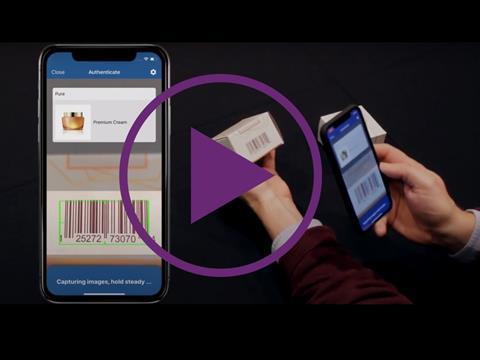 2. For luxury, apparel and other high-end products – This solution embeds a near-field communication (NFC) tag directly into each product. When consumers tap this tag with their phone, they launch a digital product authentication experience that confirms item authenticity. Because the chip is embedded in the product during the manufacturing process, it cannot be removed or altered. Again, a counterfeiter would never be able to replicate this experience.
Learn more here.
The results of both solutions can be transformative.
Take, for example, our work this year with the skincare brand OZNaturals®. The company has enjoyed rapid success thanks to their range of efficacious products made from the highest quality ingredients. With expansion came growing counterfeiting challenges, a consumer trust and commercial issue. The team at OZNaturals swung into action, trialing multiple solutions. Yet nothing truly worked.
Once they began the integration of e-Fingerprint technology earlier this year, they were very quickly able to identify and intercept counterfeit product before it reached consumers — including hundreds of products in the Middle East.
The holiday season shines a spotlight on the counterfeiting challenge. But, staying not one, but several steps ahead of counterfeiters is critical for both consumer and commercial protection all year round.
This content was sponsored by Markem-Imaje.