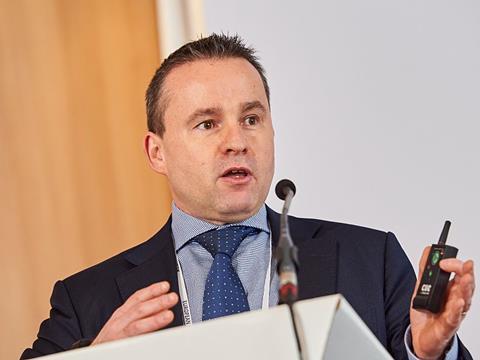 The intention is to soon build a pilot to explore the possibility to upscale and really put the economics of making paper with Hydrophobic Deep Eutectic Solvents to the test.
The PROVIDES consortium consists of 20 industrial partners in the pulp and papermaking chain, complemented by ISPT as coordinator, and Technical University Eindhoven, University of Aveiro, University of Twente, CTP and VTT as knowledge partners. Consortium partners come from all over Europe: Austria, Belgium, Finland, France, Germany, the Netherlands, Portugal, Sweden and Switzerland.
On track for 2050
In 2017 a review of the roadmap was released to showcase the progress made in terms of decarbonising. Of course, it is always difficult to assess whether we have been picking the low hanging fruit and whether the further goals will possibly be more challenging to achieve. However, we know that the political pressure will keep growing to the extent that it wouldn't come as a surprise if at some stage industries in general would be required to be carbon-neutral. So far, we are progressing according to the set trajectory in terms of carbon reduction.
I'm quite comfortable in saying that the current sustainability drive in the industry has not impacted on our roadmap. Our industry has been at the forefront of sustainability commitments for many years already, be it when it comes to its feedstock supply and procurement, but also in terms of environmental management systems and social conditions. We want to show that competitiveness and sustainability can go hand in hand. Our regular sustainability reports show constant progress in terms of increasing forest certification rate, certified raw material procurement rate, increasing recycling rates, reducing emissions, reducing impact and reducing the accident rate.
Paper and the plastics debate
Graphic and printing paper use is declining, whereas packaging, tissue and specialty paper segments are growing, and the exploration of new bio-based products presents a way forward.
We illustrated the potential in 2015 with the publication of our 'Age of Fibre', that showcased the wide range of products the industry can deliver. Some interesting examples of new concepts incorporating fibre from unexpected places is the Papermilk by Gruppo Cordenos, which includes milk fibre that would otherwise be wasted in the paper process, resulting in a paper with excellent tactile properties, or Schut Papier and Smurfit Kappa's tomato paper, incorporating fibre from stems within the paper.
CEPI believes that carton and paper definitely have chances in a 'zero-plastics' or even in a 'less plastics' society. This being said, the transition from plastics to non-plastics won't happen overnight. It requires more research and more innovation in the field, and we must make sure that we progress cautiously on this to avoid deceptive claims.
It is difficult to say when these innovations will be ready. It is not just a matter of having a policy in place, and a product ready at the same time. It's about the economics, the market acceptance and the consumers' willingness to switch from one material to another. But indeed, this feels like an opportunity for the bio-based sector in general and for the forest industry in particular.