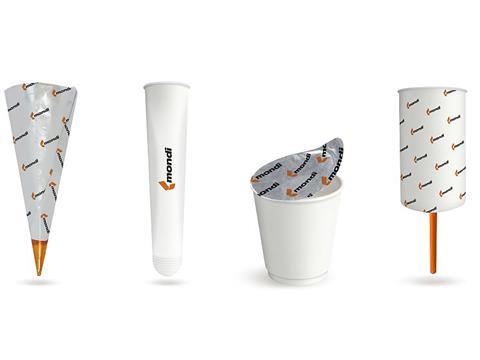 Key factors such as seasonality, varied consumer behaviour, and novel production technology tend to make the ice cream packaging business a different animal from other consumer packaging sectors, and it takes some time to fully absorb all of the sector's intricacies, according to Christian Hoeglund, Mondi business development manager for ice cream packaging.
In July 2016, Mondi acquired Turkish flexible packaging manufacturer Kalenobel.
Not your typical packaging market
The sector's peculiarities are underscored by some recent findings by the independent market consultancy Euromonitor International, which in July published a report titled "Brand Disruption in Ice Cream." It cited growth in healthier alternatives to standard ice cream, as well as the rise of new niche products such as alcohol-infused ice cream, and even vegan ice cream.
There also tend to be country-specific trends. In Italy, for example, ice cream consumption is among the highest in Europe, but consumers there tend to buy the product from local kiosks, which means that Mondi sells more paper cups in Italy than cone sleeves. Eastern European markets, on the other hand, want a more diverse product offering from country to country. Additionally, noted Euromonitor, there is evidence that new players in emerging markets such as Georgia, Ukraine and Thailand can rise rapidly and seize market share.
It takes close monitoring to stay one step ahead of such a fast-changing consumer market.Mondi Kalenobel, as the 550-employee business is now known, has been careful and deliberate in taking on this new challenge, learning about the market and creating a managerial and sales structure to properly handle the business. At the same time, Mondi Kalenobel has continued to take steps to establish itself as a packaging innovator in the ice cream world –– but more on that later.
Mondi's dedicated focus on ice cream
What is clear is that Mondi now has a new, dedicated focus on serving the ice cream packaging sector, and that is reflected in the steps the company is taking to put a suitable organisation in place to staff and build that business.First, some perspective: Euromonitor in 2017 estimated retail sales in the global ice cream market to be about US$74 billion, and growing. Europe accounts for roughly 30% of the global market, and consumption growth in the region is particularly driven by impulse purchases of the sweet treat. ("Impulse ice cream" is defined as a single portion sold in stick, cone or cup form.)
Mondi currently has a significant chunk of the overall European market, and understands the growth opportunities for forward-looking, innovative, well-run packaging operations serving the sector. Mondi intends to be at the front of that pack by harvesting the strategic geographic advantages Kalenobel provides. At the same time, Mondi will support the plant with its financially stable, multinational plant network that offers back-up production scenarios from other geographies.Mondi Kalenobel already is Europe's leading supplier of ice cream cone sleeves and a leading producer of cone lids, paper cups, and push-up tubes, which is a smaller, more specialised segment. Still, it sees room for further growth in all those product areas, as well as in squeeze-up tubes and push-up lids.
Hoeglund says that Mondi currently has 10 sales people assigned to the ice cream business in Europe and Russia alone, and is studying how best to structure its operation in North America. "We're doing market mapping there now," he adds, "and we plan to appoint someone to head that market by early 2019."
The previously noted seasonality of the ice cream business means that, currently, about 50 cone sleeve machines run 24/7 for a couple of months per year. Mondi's goal by 2019 is to leverage its global network so as to spread out production and reduce geographical dependencies.
Cone sleeves consist of kraft paper plus aluminum, and Mondi can leverage the logistical advantages of its internal supply chain since it is backward integrated with kraft paper plants in the same group.At the same time, the company continues to explore more sustainable material options. Mondi Kalenobel is engaged in trials to make plastic-free ice cream packaging that does not require a polymer coating. It is testing use of different materials for making push-up tubes and squeeze-up tubes. Technical trials are due to begin soon, Hoeglund says, and, if successful will offer a more environmentally friendly specialty product.
A clear window on innovation
Another sign of Mondi Kalenobel's continuing push to innovate and serve customers globally is illustrated by its recently commercialised, custom-designed cone sleeve that incorporates a clear plastic window that allows the consumer to see the sugar wafer cone underneath.
Mondi Kalenobel further created a small, see-through window, laser cut to the outline shape of the New Zealand island of Kapiti on the cone lid, allowing the consumer to view the ice cream below. Fonterra liked it, and Mondi is now supplying custom-made lids in addition to the cone sleeves.