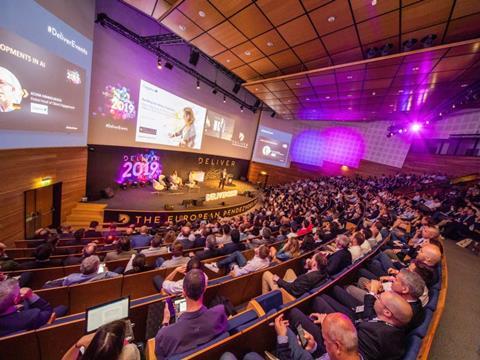 As this year's DELIVER event is underway in Amsterdam, we find out more about what awaits visitors and discuss packaging potential and game-changing innovations with Stéphane Tomczak, the event's founder and CEO.
PE: As the majority of 2021 has passed, what have you identified as the main trends that shaped the year. What major topics will be discussed at DELIVER?
Stéphane Tomczak: Over the last 18 months, a lot has happened that has changed our ecosystem. It was important for us to be able to cover all these topics in order to offer to our community, content that would allow them to analyse our sector and understand the future challenges. 2021 marks the return of our well renowned thought leadership and high-level networking event.
To make this 6th edition a moment of celebration and to welcome back our community. We have built an innovative agenda to allow our entire ecosystem to gather around inspiring and passionate industry retail leaders' speakers and innovative sponsors.
On October 4th we started our fortnightly hybrid event culminating in Amsterdam on 6+7 October with 1000+ retailers and 40+ Breakout Sessions led by DELIVER sponsors, four Masterclasses that will address 13 major themes in the industry: Consumer Market, Empowerment of e-commerce sellers, from wholesale to direct consumer, sustainability and supply chain compliance, post-purchase experience, growth after peak, automation, Brexit, holistic supply chain, customer journey, innovation and mechanization, post Covid impact on consumer behaviour and learning & development. These insightful themes will be presented by a line-up of incredible retail leaders: Rakuten, Meri Meri, Boohoo, NA-KD, Benetton, Vprok.ru Perekrestok (X5 Retail Group), Photobox, Emma Sleep, Alcatel Lucent, Bol.com, vanHaren and Wayfair.
As initiated during the 2020 online edition, the programme has retailer- led agenda including top-level executive retailers among keynote speakers. We have worked to take our initiative to the next level with a strong focus on inclusivity and are very proud to present for the first time, a line-up that respects parity perfectly.
PE: What role can packaging, and good packaging design play in facilitating e-commerce across the supply chain?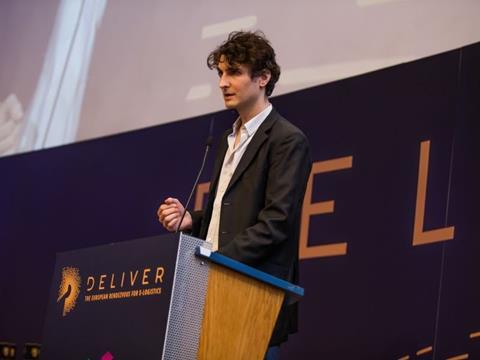 Stéphane Tomczak: Packaging has become one of the highest priorities for many e-commerce providers. End consumers have made their voices heard and have demanded that providers focus on waste and recyclability of the e-commerce packages they receive. Providers are challenged with addressing often conflicting sustainability objectives to gain the approval of internal and external stakeholders.
Ship your product in a box that seems too big and you're sure to hear about it from customers on social media. If you shrink wrap packages too inadequately, you risk the product arriving damaged resulting in an even more dissatisfied customer. The reality is optimizing packaging can be a challenge as it requires consideration of multiple factors across the supply chain, including fulfilment speed, protection, transportation costs, the "unboxing" experience, and sustainability.
PE: What packaging innovations would you highlight as having played a key role in making the supply chain run smoother? What innovation do you anticipate?
Stéphane Tomczak: Using carton optimization algorithms combined with an on-demand approach to packaging within the distribution centre helps brands and retailers produce the right package at the right time for each shipment, driving down transportation costs, minimizing waste, and ensuring the product is protected. Reusable packaging creates a closed-loop system in which orders are shipped to the customer in a reusable package and then returned via mail or via a drop-off location. Once the returned package is received at the distribution centre, it is cleansed, quality checked, and prepared for the next order.
Material recyclability is also improving. Packaging processes that are siloed from other fulfilment processes resist true optimization. Taking an end-to-end approach to packaging management within the distribution centre effectively integrates packaging with other supply chain processes. This allows management staff to be shared across the distribution centre, ensuring packaging design is aligned with transportation resources and providing the flexibility to make late-stage decisions based on changing conditions. Fulfilment, packaging and transportation are tightly connected processes and small changes to packaging size and design can lead to huge savings in other areas without compromising packaging performance.
Taking a holistic, or end-to-end, approach to packaging ensures that the impact of every change on the entire process is fully considered. It also enables identification of inefficiencies within the supply chain where changes can be made to deliver the biggest benefit.
PE: Packaging is one of the most complex and important processes within e-commerce fulfilment, impacting everything from transportation costs to the customer experience. What role do you foresee for smart packaging applications in that context?
Stéphane Tomczak: Smart packaging applications play a huge role in customer journey management. It allows the exchange of quality information with consumers, enhances product safety, and improves traceability of the product while moving across the supply chain. Technology is essential to improve the use of packaging and make the use more sustainable.
PE: What can delegates expect at the upcoming events, both physical and digital?
Stéphane Tomczak: Today, we are the only blue-ribbon event operating in the e-logistics sector with a specific community and ecosystem which we are dedicated to serve. DELIVER was created with the focus of bringing together the e-logistics elite to foster active interactions that can ultimately lead to valuable relationships. At least 60 different nationalities will be present at DELIVER 2021, making it a one-of-a-kind global networking event.
This is what makes DELIVER so special; it brings together the global key players of the industry and enables them to exchange concepts on how to best manage their supply chain on a national and international level and discuss strategies of growth regarding domestic markets and the global market as a whole. On top of the 50 hours of exclusive content produced over the two weeks across all formats, we will have the best show we have ever pulled together to make this moment of homecoming an unforgettable celebration. The edition will be an amazing experience for our community.
New content formats will be released but the return of our event will also be the opportunity to renew with annual rendezvous like the Award Ceremony which recognises the leading vendors in their field across five categories: Sustainability, Customer Experience, Cool Vendor, Game Changer and Rising Star. The show will not be complete without exclusive machine demos brought by some of our sponsors like CMC who will reveal their latest innovation for the first time at DELIVER.