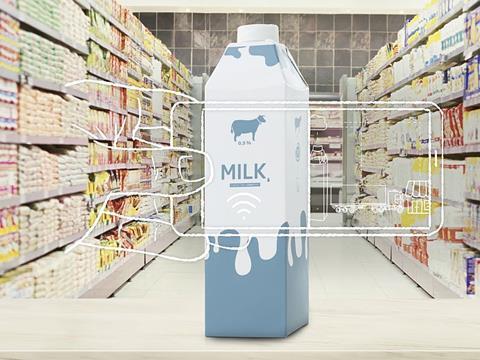 Where did this product come from? It is a simple question that is fuelling a new era of fully transparent and traceable products. Consumers want to buy healthy, quality food that they can trust.
They want to know where it comes from, who produced it, where it has been, and how it got to their table. They want to understand the entire food supply chain – from farm to fork. And, for this added peace-of-mind, they are likely to pay a premium.
Many businesses are already using traceability systems to automatically collect data at every stage of the product journey. But this information is now being made available to consumers to meet the demand for product transparency. With advanced traceability systems, producers can not only optimise their business process but also strengthen consumer confidence in the quality and safety of their products.
Barcodes have long been the standard, cost-effective way to track-and-trace. But new and ever-more intelligent traceability systems using RFID (radio frequency identification) technology are enabling more detailed and higher quality data exchange. According to a report by Allied Market Research, the global food traceability market is expected to be worth more than $18.5 bn by 2023.
Achieving 100% transparency
SIG uses advanced technology within its own Track & Trace system. It enables producers to locate every single pack in their supply chain – from raw materials, processing and filling to quality checks, logistics, all the way up to the supermarket shelf. All collected data is stored in one database and can be linked to each individual pack. This is thanks to unique, fraud-proof QR code printing technology. To access this information, consumers just need to scan the code with their smartphone. Producers, meanwhile, can access analytical reports and gain full product transparency in the entire value chain. This ensures greater connectivity, authenticity, and quality, helping strengthen consumer trust and engagement while opening up new optimisation opportunities.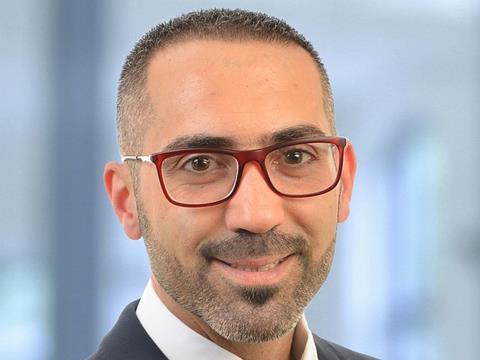 Ayed Katrangi, Senior Product Manager Automation and Digitalisation at SIG, explores the opportunities and possibilities being created by connected packaging.
What exactly is connected packaging?
Ayed Katrangi: The last few years, there's been a lot of development within what's being called smart, intelligent or connected packaging. In a world where technology can now be integrated into everything, digitally connected packaging is creating an incredible opportunity for companies: They can use connected packaging to improve brand image and recognition and – which is at least as important – to ensure better supply chain quality and control. In essence, this is a way for companies to transform physical packs into interactive brand tools. Connected packaging and on-pack digital communication is helping producers to get in the minds of today's consumer. This means delivering digital engagement and transparency within every pack can improve brand recognition and provide quality assurance. It means brands can add real value with new functionalities and enhanced user experiences.
What's driving the need for more connected packs?
Ayed Katrangi: We're living in a highly digitised and on-demand world. Technology is shifting power from brands to consumers who can access information about businesses and products more easily than ever. And as consumers become more connected, they're becoming more discerning. They want unique, individualised products that offer engaging content, interactive experiences, and complete authenticity. Connected packaging offers the potential to create meaningful brand relationships, ensure transparency and increasingly connect products to the Internet of Things (IoT).
How can consumers interact and engage with packaging?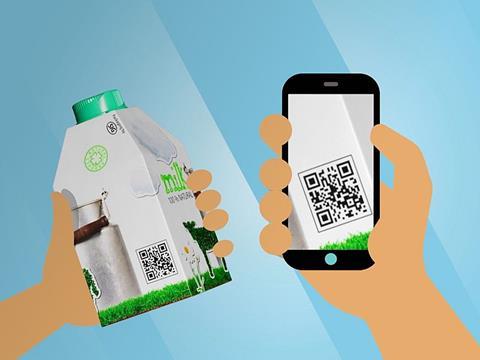 Ayed Katrangi: In all industries, businesses are seeing connected packaging as a way to differentiate their brands. Successful early adopters included companies like McDonald's. In 2013, it created the "Track My Macca" app in Australia, enabling consumers to scan their boxed meal and find out its origin story through entertaining Augmented Reality animation. We see this kind of technology more and more, especially in the food and beverage industry. SIG, for instance, offers a whole range of traceability and interactive packaging solutions, allowing consumers to easily access product quality information, play games, watch videos, read recipes, participate in prize draws and even receive personalised communication – all through the pack itself.
What does this mean for producers, brands and retailers?
Ayed Katrangi: Of course, manufacturers ask about the return on investment when it comes to new technologies. This is also the case with smart and connected packaging. For connected packaging to be more than just a novelty, it needs to offer real consumer value while also strengthening the brand. That's why SIG offers connected pack solutions. These allow brand owners and producers to digitally track-and-trace every product and enable entertaining on-pack experiences. The benefits of which are clear, including supply chain optimisation, greater quality control from raw material to final product, and enhanced product visibility in the market – meaning improved brand recognition and loyalty.
What can we expect from connected packaging in the future?
Ayed Katrangi: Packaging technology has changed significantly in recent years, so we can only expect the market to grow exponentially. In fact, according to a report from Accuray Research LLP in 2017, the global smart packaging market is set to grow 5.4% over the next decade to reach $52bn by 2025. While AR- and IoT-enabled packages are yet to hit the mainstream, the industry is already anticipating what will come next. As a result, we could soon see packaging talking directly to consumers with on-pack digital chips linked to their smartphone. Or even screens on cartons themselves that offer personalised videos. The future of connected packs looks bright and full of exciting possibilities.