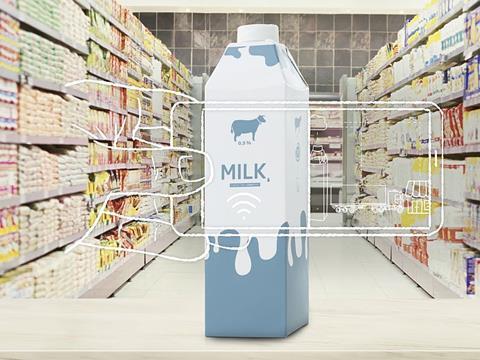 Ayed Katrangi: In all industries, businesses are seeing connected packaging as a way to differentiate their brands. Successful early adopters included companies like McDonald's. In 2013, it created the "Track My Macca" app in Australia, enabling consumers to scan their boxed meal and find out its origin story through entertaining Augmented Reality animation. We see this kind of technology more and more, especially in the food and beverage industry. SIG, for instance, offers a whole range of traceability and interactive packaging solutions, allowing consumers to easily access product quality information, play games, watch videos, read recipes, participate in prize draws and even receive personalised communication – all through the pack itself.
What does this mean for producers, brands and retailers?
Ayed Katrangi: Of course, manufacturers ask about the return on investment when it comes to new technologies. This is also the case with smart and connected packaging. For connected packaging to be more than just a novelty, it needs to offer real consumer value while also strengthening the brand. That's why SIG offers connected pack solutions. These allow brand owners and producers to digitally track-and-trace every product and enable entertaining on-pack experiences. The benefits of which are clear, including supply chain optimisation, greater quality control from raw material to final product, and enhanced product visibility in the market – meaning improved brand recognition and loyalty.
What can we expect from connected packaging in the future?
Ayed Katrangi: Packaging technology has changed significantly in recent years, so we can only expect the market to grow exponentially. In fact, according to a report from Accuray Research LLP in 2017, the global smart packaging market is set to grow 5.4% over the next decade to reach $52bn by 2025. While AR- and IoT-enabled packages are yet to hit the mainstream, the industry is already anticipating what will come next. As a result, we could soon see packaging talking directly to consumers with on-pack digital chips linked to their smartphone. Or even screens on cartons themselves that offer personalised videos. The future of connected packs looks bright and full of exciting possibilities.