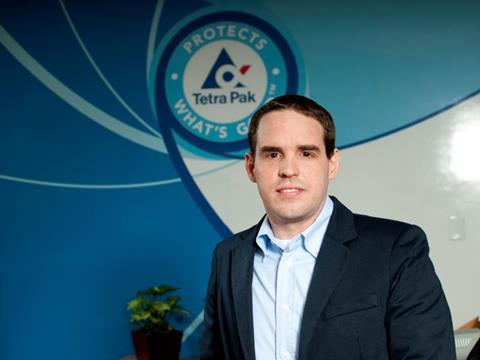 Alexandre Carvalho, Director Marketing Services at Tetra Pak tells Packaging Europe that this gives brands a unique opportunity to engage with customers via their smart devices: "The digital package gives brand owners a direct link to the consumer through an important communication channel – the product itself. To make the most of this fully owned channel, we are piloting the use of augmented reality and other digital technology in our packaging to help our customers stay ahead of the game. New technology allows one to one engagement and a seamless connection between a consumer's smart device and a pack."
The report also shows how the customer journey is shifting from a relatively linear process to a complex network of multiple touch points. Consumers today search for product information before, during and after buying. They refer to at least four information sources pre-purchase, many of which are beyond the control of brands - all the more reason for companies to engage the Super Leaders, as their reviews and conversations with brands form one of the most credible information sources for consumers.
Mr.. Carvalho adds: "Using new ways to reach the connected consumers is especially important when you think of Generation Z and others who are becoming an important consumer group. They have been brought up in a digital world, and expect brands to communicate in a similar way. The age of passive, one-way communication is over. Brands need to adjust their communications and use more channel-specific, smart, authentic and engaging content if they are to seize the opportunities in this new world."
Connecting with the consumer is also important when there is a problem, Mr. Carvalho concludes."Any bad reviews or negative comments can be damaging to a brand, so it is important to listen to consumers, take their feedback on board and act accordingly."