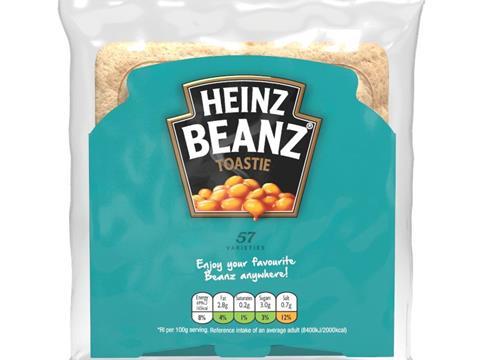 Terinex, a food and ovenable packaging solutions supplier and manufacturer has introduced the new Q-Tex film, a heat sealable PET mono layer HD printed food grade ovenable film, which is Pira-certified and suitable for freezer, microwave and oven usage.
The Q-Tex film has one layer instead of the two found in laminate alternatives, therefore offering material reduction and easier recyclability.
It is suitable for food-to-go and gluten free food applications as well as prepared & processed foods, frozen food, retailer in house, ambient & chilled as well as bakery usage. Terinex have recently collaborated with Kraft Heinz using Q-Tex Film with the new Heinz Beanz toastie product that introduces the iconic beans on toast meal now available in a mess free, food to go application.
More info: