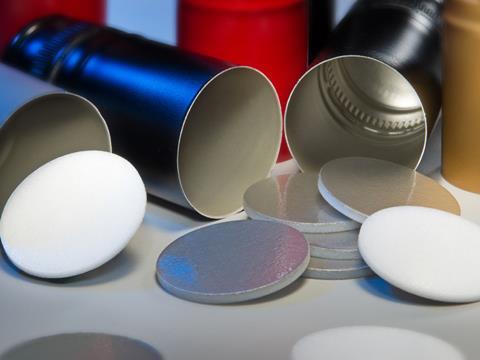 The latest in flexible packaging materials for pharmaceutical applications and an extensive line of closure liners for a wide variety of products will be featured by Tekni-Plex companies at interpack, May 4-10, Dusseldorf, Germany, Hall 7, level 1 / C25.
Tekni-Films will be discussing its Flexapharm® super-barrier coated (SBC) thermoformable, polyvinylidene chloride (PVdC) blister film line which offers ultra-high moisture and oxygen barrier and economic attributes for pharmaceutical applications. Flexapharm® SBC is an alternative to cold formed foil or PCTFE based blisters for a wide range of tablets and capsules. It is created by applying a PVdC barrier coating to a film structure typically made from layers of polyvinyl chloride (PVC) and/or polyethylene. Multiple layers can be applied depending on the desired barrier attributes of the specific application. The technology offers a greater degree of customization and flexibility compared to laminated structures.
Tri-Seal, a leading global manufacturer of closure liners and seals for glass, metal and plastic containers, will be showing its Tri-Vin™ laminated aluminum foil/foam barrier liners for roll-on pilfer proof (ROPP) wine closures. Tri-Vin™ liners deliver performance attributes that support wine aging and drinkability.
Tri-Seal also will be showing its F-217 coextruded closure-liners suitable for a wide variety of container material types and products. F-217 is available in multiple thicknesses and densities to enhance sealing performance and torque retention. It is used by major brand owners to provide product leak resistance during e-commerce distribution. F-217 is manufactured in three global regions (North America, Europe and Southeast Asia) in compliance with Tekni-Plex's Drug Master File submissions to the Food & Drug Administration. Additionally, the company's extensive expanded polyethylene foam liner line will be highlighted.