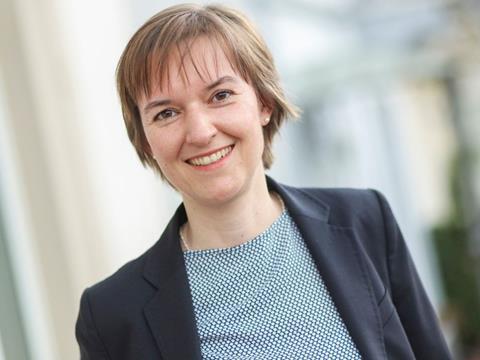 In a flash survey amongst its member companies, the German plastics association IK Industrievereinigung Kunststoffverpackungen e.V. investigated the current demand for recycled plastics. Recyclers currently not only struggle with a COVID-related decline in production - the sharp drop in plastics prices during the crisis is also having a negative impact.
But the survey revealed some positive news. Even during the COVID crisis, a large proportion of plastic packaging manufacturers and their customers are sticking to their sustainability targets. Almost two thirds of the plastic packaging manufacturers surveyed stated that their consumption of recycled materials was virtually unchanged. For the remaining companies, the decline in demand is generally between 10 and 50 per cent. Of these companies, more than 70 per cent said that they themselves were affected by declining sales. Only 28 per cent of the companies that use less recyclate said that the lower price of virgin material was the decisive factor.
Moment of truth for sustainability strategies
"Our industry is affected by the current crisis. Producers of industrial packaging are being especially hit by the corona-related decline in sales", says Dr. Isabell Schmidt, IK's Managing Director of circular economy. "We are therefore all the more pleased that most customers, especially in the consumer goods sector, are sticking to their targets for the use of recycled materials even in times of crisis. This shows that the recycling industry is firmly anchored in the strategy of these companies."
Nevertheless, the association views the current weakness of the recycling market with concern, as investments in the recycling industry are urgently needed in the coming years. "It is therefore important that the demand for products containing recycled materials is strengthened, especially through public procurement and price incentives for the use of recycled materials," says Schmidt. This does not only affect the packaging market, which at approx. 160 kt (corresponding to about 20% of the sales market) is an important buyer of post-consumer recyclate in Germany. Other large sales markets, such as the construction and agricultural sectors in particular, are also responsible for stable demand for recyclate.
Together, the plastic packaging manufacturers organised withinin the IK have set themselves the goal of using one million tonnes of recyclates (post consumer and post industrial) in plastic products by 2025. This means that the quantity of PC recyclates must be almost quadrupled: over 500 kt of PCR in defined qualities are needed. The industry is sticking to this target even under difficult circumstances.