Winner: Best Sustainable Packaging Innovation
Scheufelen, Grass Paper
Packaging continually exceeds expectations thanks to a combination of creative, risk-taking attitude to sustainable innovation, exemplified by the winner of our overall prize, and incremental improvements throughout the value chain. For the second year running we award 'Best Sustainable Packaging Innovation' to a solution representing R&D with transformative potential, rather than commercial impact at large volumes – though we expect to see it taken up enthusiastically by the market.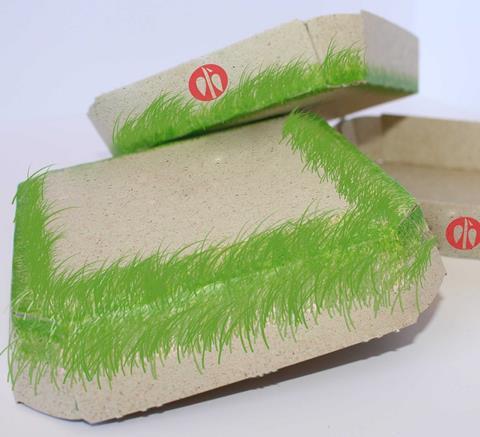 Suitable for offset printing, Grass Paper is available for the production of containerboard, liners and folding box containers, as well as for graphical applications. Multiple product examples have already been developed under a cooperation between Scheufelen and the Hochschule für Medien, Stuttgart, by a group of students in the new Lenningen Packaging Campus, demonstrating potential for diverse market segments.
Grass Paper is distributed by Scheufelen in different grades under the brand names 'greenliner' for container board and liner, 'Scheufelen graspapier' for graphic applications, 'phoenogras' in a combination of grass paper with high white fresh fibre board, and 'phoenolux' for high-end packaging solutions. At present greenliner is available in grammages ranging from 80, 90, 105, 130 to 200 gsm, Scheufelen graspapier in 95 and 130 gsm and phoenogras in 360 gsm.
The material is produced using grass harvested near Scheufelen's plant in the Schwäbische Alb Bio Sphere Region from perennial plants. It will be processed in an integrated production site in its paper factory in Lenningen.