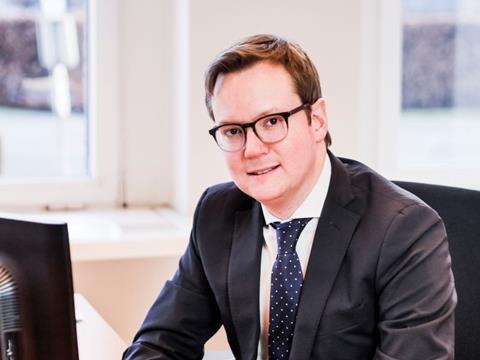 Alexis Van Maercke, secretary general, APEAL, the Association of European Producers of Steel for Packaging, makes the case for steel packaging and explains the role it can play in the context of the European Green Deal.
Ursula von der Leyen, President of the European Commission, described the European Green Deal as 'Europe's man on the moon moment'. The scale of the challenge - a climate-neutral EU by 2050 - would certainly put its success in the history books.
One of the main building blocks of the Deal is the Circular Economy Action Plan (CEAP), which aims to make our economy fit for a green future; strengthening our competitiveness while protecting the environment.
The CEAP proposes a wide range of measures, including restrictions on the use of some packaging materials for certain applications, in particular where alternative reusable products exist or in cases of unnecessary packaging. It also includes a 'sustainable products' policy to support circular design.
Circular design calls for resources to be continuously repurposed. The difficulty is that, while most materials can be recycled, many can only go through the recycling process a finite number of times. If Europe is to achieve its vision of moving to an efficient circular economy, brands need to recognise the importance of permanent materials.
Circular by nature, permanent materials such as steel recycle over and over again without loss of quality, and this potential for multiple recycling can contribute to a greener future for Europe.
All recycled steel packaging is reused to make new steel, which explains why 75% of the steel ever made is still in circulation today.
Steel is, in fact, the most recycled material in the world. This is in part because steel of its unique magnetic properties which mean it can be easily recovered from waste streams.
Consequently, across Europe over 82% of used steel packaging is currently recycled into new steel products.
As brands look for innovative new ways to make their products circular by design, steel packaging has been putting circularity into practice since its invention, whilst constantly evolving to meet the changing needs of both the consumer and the planet.
This has, of course, meant evolving to become ever-more environmentally friendly.
The industry is currently working towards a carbon-neutral future using a mix of process efficiency, breakthrough technologies and greater scrap availability. Without forgetting that both energy use and CO2 emissions have already been halved since 1960.
One of the ways we have achieved these impressive savings is by making steel packaging much thinner and lighter.
Over the last 30 years a 3-piece food can has become 29% lighter and the weight of a steel beverage can has dropped by a third.
All this is done without compromising the strength and reliability steel is known for, and which helps to protect food, and minimise product loss at every stage of the supply chain.
Around a quarter of man-made greenhouse gas emissions are created by food waste. When food ends up in landfill it produces a large amount of methane. As food degrades it emits this gas, which is 25 times more harmful than carbon dioxide in terms of trapping heat in the atmosphere.
Food waste is currently responsible for 6% of global greenhouse gas emissions. Tackling food loss and waste prevention, the Farm to Fork Strategy is at the heart of the European Green Deal aiming to make food systems fair, healthy and environmentally friendly. The development of a new methodology as part of this strategy to measure food waste across the value chain, is a positive move and one which Europe is leading on. Clearly, packaging has a key role to play within this and ultimately, packaging more food products in steel is an easy way for brands to contribute to the goals of the European Green Deal4.
Although the COVID-19 crisis continues to dominate headlines, the problem of how we can produce enough food for the world's growing population, without further impacting the environment, is ongoing.
According to Sara Menker, founder and chief executive of agricultural data technology company Gro Intelligence, by 2027 the world could be facing a 214 trillion calorie deficit. This means that in less than a decade there may not be enough food to feed the planet.
But a greener future, in which we can tackle food shortages and mitigate food waste, is within our reach.
When packaged in steel, food can be picked at the height of its freshness, retaining valuable vitamins and minerals. Additionally, vegetables and fruit that might be rejected on the basis of appearance can also be saved by using tin cans.
Product loss during transport and handling can also be minimised thanks to steel's unrivalled strength. Steel packaging also reduces waste at household level, thanks to portion-sized packs and a long shelf life – up to five years.
Steel can help Europe achieve the ultimate aims of the Green Deal, and it's imperative that the deal succeeds. Climate change and environmental degradation present very real threats, including less available water, a rise in food prices and premature deaths caused by air pollution.
Steel has moved on beyond traditional applications in food and drink. There are lots of examples of brands, including premium brands, recognising steel's unique properties. Watch and lifestyle brand Fossil is a great example. It has taken full advantage of the branding opportunities offered by steel to package its watches.
Steel is the perfect choice for two reasons. Firstly, as steel is impact-resistant, heat resistant, puncture-resistant and virtually unbreakable, it is the ideal material to protect delicate products such as watches. Secondly, for businesses which, like Fossil, are looking to create a strong brand identity, steel packaging can provide large surface areas that can easily accommodate logos, decoration and messaging, a matt or shiny finish and embossing and debossing options. Not only does this maximise shelf impact, it removes the need for secondary packaging materials.