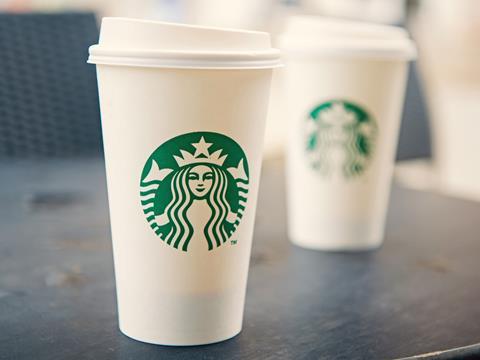 The coffeehouse chain wants to replace single-use packaging and slash waste, carbon emissions and unsustainable water usage by 50%, according to its CEO.
In an announcement on its website, Starbucks CEO Kevin Johnson yesterday admitted that his company has the responsibility to "do much more in partnership with others to take care of the planet we share." Elaborating on this, Johnson said that Starbucks wants "to become resource positive and give more than we take from the planet".
Going forward, the company is aiming to shift from single-use to reusable packaging, invest in more sustainable manufacturing and agricultural practices, invest in more efficient waste management, and develop a more eco-friendly supply chain. Beyond its commitment to in-store changes, Johnson also says that his company will work alongside the Science Based Targets Initiative (SBTI) to help track its overall sustainability progress.
As part of this shift, Starbucks has pledged to "be more transparent in reporting short and long-term progress against our goals." These goals include a 50% reduction in its direct operations and supply chain, as well as a 50% reduction in waste sent to landfill from stores and manufacturing and another 50% reduction in unsustainable water usage. Underpinning these commitments is a further announcement – that Starbucks will be joining the Ellen MacArthur Foundation's New Plastics Economy Global Commitment alongside other brand owners like Nestlé, Unilever and Pepsico.
Despite Johnson's argument that sustainability has been a core value for Starbucks since its inception in 1971, the company's commitment to sustainable initiatives has frequently been called into question. One example of this is a 2008 pledge to serve 25% of beverages in reusable cups by 2015. However, according to the company's own 2018 Global Impact Report, only 1.3% of beverages were served in personal reusable cups in that year.