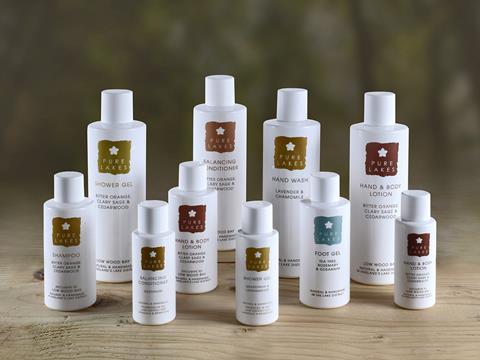 Spectra Packaging recently provided new environmentally friendly bottles for natural skin care brand Pure Lakes.
Made from 100% biopolymer PET, Pure Lakes new bottles take advantage of Spectra's popular tubular design, printed in multiple variants for their extensive range of personal care products.
The new packs, 50ml, 100ml and 250ml capacities, were complemented with shallow screw caps from Spectra's extensive cap ranges.
Alex Beveridge, Field Sales Representative at Spectra commented, "We've seen increasing numbers of customers looking for more responsible ways to package their products and Pure Lakes environmental credentials have proved an excellent fit for this genuinely sustainable material."
He added; "Biopolymer is seen by many as the natural environmental alternative to conventional plastics because there is no recognisable difference in performance or appearance to the end result, a compelling proposition for Pure Lakes".
Spectra's Biopolymer offers all the premium look advantages of conventional polymers, yet provides a truly sustainable alternative without compromising the quality of the finished pack. It means customers can have luxurious high-end packaging that's also kinder to the environment.
Gareth McKeever Owner of Pure Lakes said, "It would have proved difficult to move the business forward in the direction we wanted without the support, advice and flexibility Spectra provided."
More info: