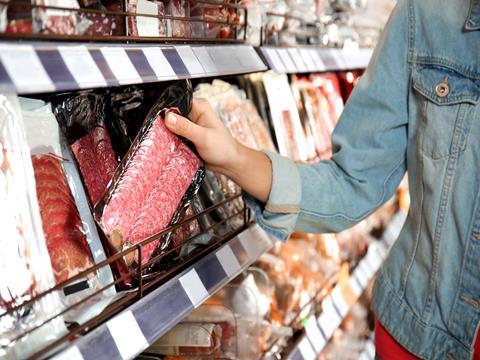 Solvay has conducted a proof of concept apparently demonstrating that polyvinylidene chloride (PVDC), which is used in food, beverage and healthcare multilayer packaging, has the potential to be recycled.
According to the company, the proof of concept involves a process to recycle Ixan PVDC bioriented film from a post-industrial waste source without compromising the performance of the high barrier polymer.
Claire Guerrero, global marketing manager for packaging segment and sustainability at Solvay, comments: "The proof of concept developed by our research team is a solution for PVDC packaging circularity.
"It shows there is a possibility to reintegrate the recycled polymer into future applications, meaning it can be reused and re-blended with virgin materials – without losing or degrading its high barrier properties."
Solvay says that maintaining the high barrier quality of the polymer was essential during the development of a sustainable packaging solution, as the speciality polymer's function is to provide a strong barrier against water, oxygen and aromas to preserve food and reduce waste.
Following the initial breakthrough, Solvay is urging other companies within the plastics industry to collaborate on technologies that could allow the recycling of PVDC, with a particular focus on introducing the infrastructure required to collect and segregate packaging containing the polymer.
Guerrero adds: "It goes without saying that setting a global PVDC recycling stream is a huge task, so we are therefore inviting our fellow companies to work alongside us to introduce a way to recycle PVDC across the globe."
In addition, Solvay claims that this new proof of concept could potentially launch other initiatives like the recycling of post-consumer packaging containing PVDC. The company adds that this could also open opportunities for packaging applications that use PVDC, other than food.
Solvay has developed a number of speciality polymers for barrier packaging applications. For example, Solvay developed the Verian High Barrier Polyester (HBP) with Husky, which it says provides a sustainable packaging solution for PET bottles and films.