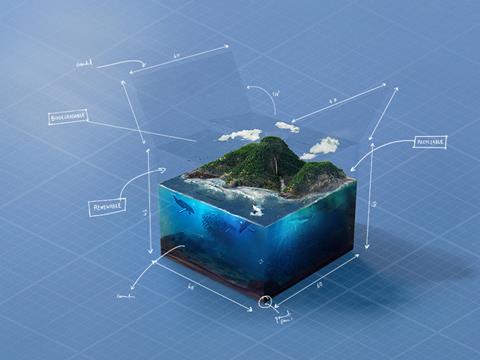 The toll that plastic waste is taking on the environment is one of the biggest challenges facing our generation. This is a problem that needs to be solved, requiring a global response, with the brightest minds in design and business working together, finding solutions to packaging waste through innovation, collaboration and partnerships.
Smurfit Kappa believes that it has a role to play in building a better future for the planet. That is why it has launched The Better Planet Packaging Initiative with the goal of reimagining and redefining the future of sustainable packaging as we know it. Packaging plays a valuable role in preventing product waste and through the initiative Smurfit Kappa will use its strength in innovation to develop new products, collaborate with new and existing partners and undertake research to address the challenges caused by packaging waste.
As part of the initiative the company is launching the Smurfit Kappa Better Planet Packaging Design Challenge, the first of many projects planned for the coming months and years to start conversations and stimulate new thinking around sustainable packaging.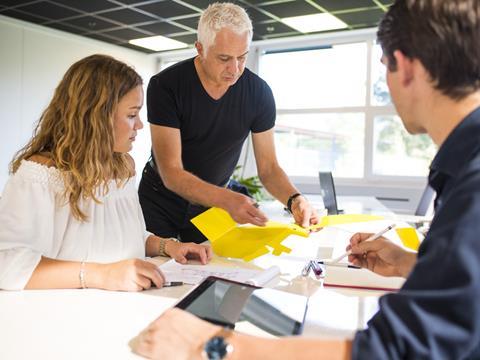 Challenging You
The Design Challenge is open to designers, engineers, inventors and creative thinkers. Smurfit Kappa has set two specific challenges, and submissions are welcome for either, or indeed both. The objective of each is to find innovative paper-based alternatives to everyday non-biodegradable packaging.
Design Challenge 1:
To develop an alternative solution to avoid plastic stretch wrap around pallets (stack of boxes) to provide stability during transport and storage.
Today when products are placed on a pallet they are wrapped with plastic stretch wrap for stability during transport and storage. It is an efficient and cost-effective solution, but it creates waste, which potentially can end up as litter, or is not recyclable (incinerated). The challenge is to find a paper-based solution that is recyclable or reusable in the same collection system as paper-based packaging while still delivering the same properties for stack of boxes.
Design Challenge 2:
To develop a fully paper-based parcel with thermal protection for chocolate (as an example of temperature sensitive product) for use in the e-commerce sales channel.
Temperature sensitive products need to be packaged in a way that enables temperature control, e.g. keeping the temperature low through transport (approximately six hours). Current solutions are in most cases made with multiple materials, such as EPS or cool packs, which makes the final parcel difficult to recycle for consumers. The challenge is to find a sustainable solution that will deliver the required temperature control but is renewable and kerbside recyclable in the paper recycling system, ideally using wood fibre. Concepts can use various types, shapes and forms of paper-based materials – think of paper, corrugated, carton, honeycomb or pulp.
The Prize
Entries will be judged by an international panel of senior packaging experts from across Smurfit Kappa's business including paper, corrugated, recycling and sustainability. The winning designers for each challenge will receive a prize of €8000 and the winning packaging concepts will be showcased at Smurfit Kappa's Innovation event on 16th May 2019.
Register Today
To take part in the competition all participants must first register at smurfitkappa.com/designchallenge. The deadline for design submissions is 29th March 2019.
This content was sponsored by Smurfit Kappa.