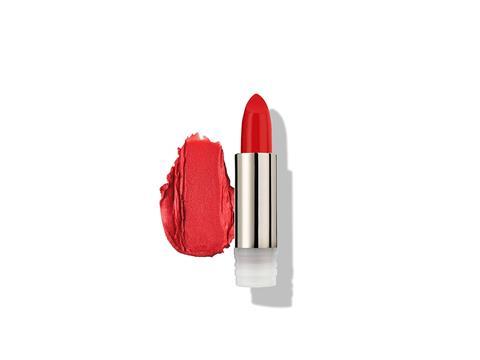 What's the biggest beauty trend of 2019? Is it red lips, big brows, or according to the latest Mintel report, sustainability and zero waste. We are also witnessing a narrative shift within the beauty industry towards key words such as 'natural', 'cruelty-free', 'vegan', 'sustainably-sourced'- with consumers becoming ever more aware and concerned with the 'make-up' of their make-up.
But do beauty brands extend this ethos as far as their packaging? Libby White talks to Susie Ma, founder of Tropic Skincare, a beauty brand which has recently launched its products with a fresh approach in refillable packaging.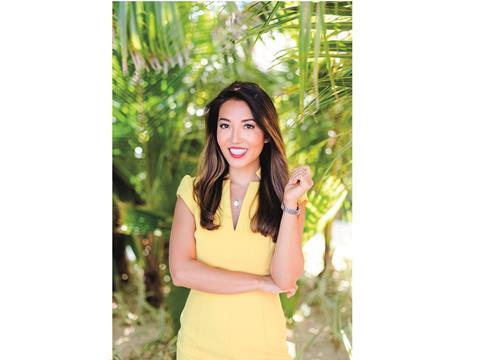 Susie Ma, founder, Tropic Skincare
Could you please give me a brief overview of the journey of Tropic Skincare?
Tropic began life as one product, a homemade body scrub sold at a stall at Greenwich Market on weekends when I was just 15 years old. I started selling products to help contribute towards the household bills when my mum and I moved to the UK. Tropic really was a runaway success, and the collection now contains over 100 skincare and beauty products from innovative makeup to luxurious skincare, hair care and body care. Our products are freshly made by a team of incredibly talented Beauty Chefs in our Beauty Kitchen, but on a much bigger scale than in the early days at the market. We've experienced phenomenal growth, and we've been the fastest growing skincare company in the UK on The Sunday Times Virgin Atlantic Fast Track 100 league table for the last three years running.
Our infinite purpose is to help create a healthier, greener, more empowered world, so everything we do and each product we launch helps us to further that ethos. We truly aim to be a force for good beyond beauty, and continually work with charities such as the Winnie Mabaso Foundation, Big Change, Breast Cancer Care and Save the Children. Our route to market is via a family of 12,000 incredible Ambassadors, who each set up their own Tropic business with us. Without our Ambassadors, Tropic wouldn't be where it is today - they inspire me each and every day.
You have mentioned that the first time you packaged your products was in a glass jar with homemade labels. How have you evolved and developed the packaging of your products since your first steps?
Yes, the packaging has definitely evolved! My very first product, now our Body Smooth, was initially packaged in a jam jar, with an MS Paint-designed label stuck on with glue stick! I'm pleased to say things have moved on since then, although our current Body Smooth packaging pays homage to those early days in a Kilner-esque jar. Our products have gone through two official 'rebrands' since the beginning. I don't think anyone's packaging journey can ever be over, as you have to evolve to meet consumer trends and demands. We have a dedicated team at HQ that design all of our packaging in-house, and with new products launching every six months, they're kept very busy. We're currently working on modernising our Tropic logo across the range for a sleeker look and feel.
Tropic Skincare uses sustainably sourced, natural ingredients. Your passion and company ethics are clear - however how does your product packaging conform to these ideals?
We are continually making strides towards more sustainable packaging, but often face restrictions on materials and designs that are readily available from suppliers that still fit our premium brand.
Our recent Colour Palette launch is a great example of how we've used innovation to create an eco-friendly solution. We weren't impressed with the options available on the market, so invested in creating our own bespoke tooling and design for a never-seen-before result. The Colour Palette's customisable design helps our customers to reduce waste from their makeup routines by curating their products to suit their needs. Plus, the only waste left over from using up a product is a small aluminium pan, which can be infinitely recycled, and most importantly widely recycled with most councils in the UK.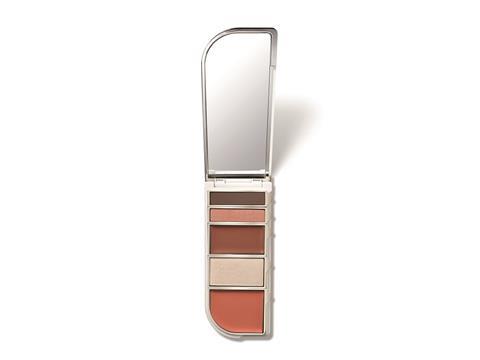 We're also working towards switching our tubes to sugar cane plastic, which avoids the use of unsustainable fossil fuels and cuts carbon dioxide emissions by 90% compared to conventional crude oil use.
On top of this, every element of a Tropic delivery is either biodegradable or widely recyclable - and of course CarbonNeutral. Even the wraps we use to package our tubes are printed on FSC certified paper, using non-toxic vegetable inks.
I very much believe in progression, rather than perfection, and a few seemingly small steps can make a huge collective impact.
Does the packaging you have seen on the marketplace live up to the strong expectations of your company with regards to 'cleanness' and natural credentials?
In terms of materials available, we haven't run into too many problems, although it can narrow down suppliers. That said, our expectations are high, as we have a brand image to preserve. There have been times where the packaging solutions on the market don't reflect our brand well, so we've had to be innovative and push for a better result - which of course equals a larger investment.
Again, our Colour Palette is a great example of this. Other customisable palettes did exist but were nowhere near as premium as we needed ours to be. So we created our own tooling to make it completely bespoke. We're also working on some refillable packaging at the moment that will be completely unique to Tropic, as other options available don't tick all of our boxes. It's an exciting project, and certainly rewarding to be pushing the boundaries.
Can you please tell me in particular about your recently launched packaging solutions? (refillable pouches, colour palette case). What is your ethos and strategy towards packaging?
Modern makeup should be fun, effective and created to fit around our fast-paced lives, while having minimal impact on the planet.
For our new makeup launch, we introduced an entirely new range of makeup must-haves, featuring high-impact formulas and refillable designs. The Colour Palette in particular helps to reduce waste thanks to its refill pans. Choose up to seven products to go inside your Colour Palette and secure them in place with the magnetic trays. When you've used up a product, simply recycle the aluminium pan and replace it with a new or top up shade in the same tray.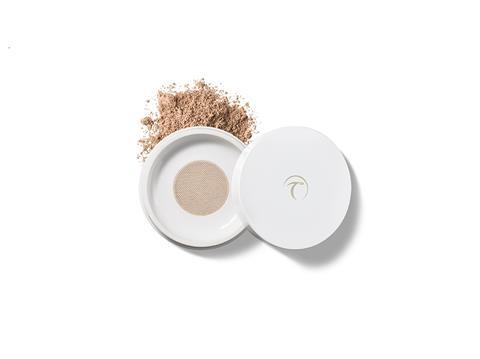 For our Mineral Foundation the fuss-free pot can be refilled with Tropic's innovative compostable pouch. Simply remove the buffing plate on the pot, pour in your foundation, and pop the pouch into your compost bin! Our Kiss Me Quick Lipsticks can also be refilled, by removing the 'colour cartridge' and clicking in a replacement. This can be done in two ways: either collect a few lipstick shades and click in your daily shade into the tube, or stick to one shade and simply replace once it runs out.
Do you think consumers engage with packaging incentives that involve some effort on their behalf?
We have just launched a wider 'buy back' scheme across our makeup collection, whereby customers collect five empties and return them to HQ (for free), and we send them one new product free of charge, which is also carbon offset. Customer uptake is yet to be determined, but I think it's so important for brands to take responsibility for the waste they produce regardless. So many councils across the UK are behind when it comes to recycling, so we work with TerraCycle to collect empties so they can be disposed of ethically.
The longevity of your products is rightly affected by the fact it does not consist of preservatives or chemicals. Does this in turn mean your products need the support of more protective packaging (i.e. with strong barrier properties)?
Yes, there are a few products we need to be particularly protective of. For our most sensitive products, we use an airless pump which prevents bacteria from entering the product. We also launched our Eye Work Rejuvenating Serum with a bespoke ceramic tip, which prevents any bacteria from falling back into the product to preserve the serum. We've introduced some simpler upgrades too, such as silicone valves on products that are kept in the shower, including our Face Smooth Brightening Polish and Clarifying Hair Wash, as water getting into the product can cause it to spoil much quicker.
Widely available research and scientific papers (particularly within the food industry) point to the migration of chemicals from packaging to the products it is designed to protect. What is your opinion on this and is it an impossibility to provide completely chemical free and natural products with no contamination?
Contaminants can reach a product at any stage of its lifecycle. From the soil the plants grow into the pollution that may rest on the leaves, and even the air that we breathe and the plastic-contaminated water that feeds the plant. Of course, all ingredients are treated to ensure they're ultra-safe for use, and full GMP is in place during manufacturing, but I believe 100% perfection is very hard to achieve.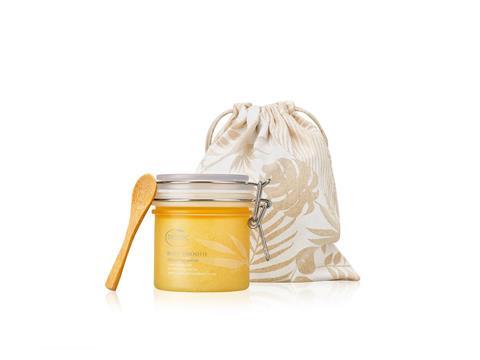 We have been in touch with all of our packaging suppliers about BPA free solutions, and are moving away from any that can't guarantee BPA free packaging. BPA is more likely to transfer from the packaging with a very active formula, so we have packaged our most active products in glass, which is of course inert. We're also looking towards aluminium tubes which may be a solution for cutting down on plastic in general. As I mentioned earlier, progression is far better to strive towards than perfection.