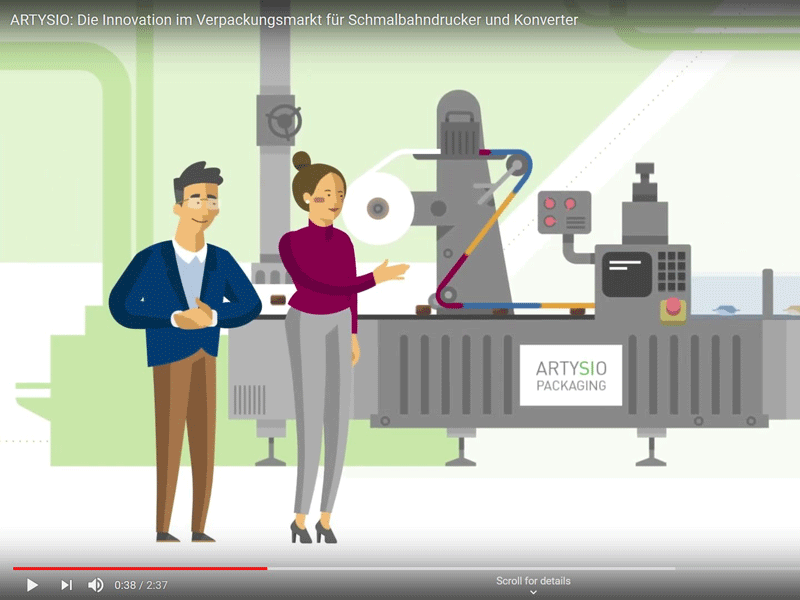 Sihl has launched a new film to present its ARTYSIO brand, an innovation for the production of packaging using digital inkjet printing.
Using the example of a car dealership group that wants to produce herbal sweets with a unique design for each location for a company anniversary, Sihl explains how food-safe, high-quality flow-pack packaging can be printed using water-based inkjet printing.
According to Sihl, with its innovation and through cooperation with various component manufacturers, local narrow web printers can produce small quantities to a custom design.
Depending on the type of machine add-on, Sihl says its new solution means the narrow web printer can also package many other products - soaps for hotels, tea, biscuits, coffee beans and a variety of other items.
To find out more about the solution, click here to view the video.