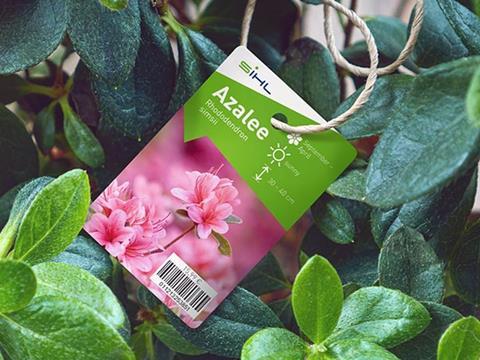 Sihl says its ENDURO and PICOFILM ranges offer solutions for decentralised, on-demand printing of tearproof loop tags, hangtags, and stick-on labels in short runs.
According to Sihl, the labels feature high print quality and colour reproduction on laser and inkjet printers. On-demand printing reportedly makes it possible to manufacture exactly the desired run directly on-site, which the company adds creates less waste.
In addition, Sihl says digital printing is efficient and sustainable, contributing to lower CO2 emissions as no transport routes are involved and goods are available immediately. This apparently also means that customer-specific personalisation requests, such as simultaneous printing of advertising slogans, product information or batch numbers, can be fulfilled at any time.
The company adds that the roll-to-roll process ensures easier handling and high productivity. The solution also does not require pre-printing, allowing instead for flexible on-demand printing on blank labels, Sihl explains.
The ENDURO AND PICOFILM grades can be printed on both sides and are suitable for outdoor use, according to Sihl. The company claims that the labels' tearproof properties allow them to be used safely even when subjected to heavy loads.
Earlier this year, Sihl announced what it claims is the first inkjet film based on 90% post-consumer recycled BOPET.