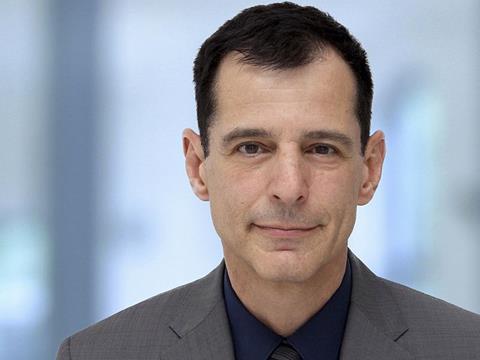 True innovation isn't something that happens overnight. And it isn't something that always comes from a flash of brilliance. Instead, it comes from unique insights that are carefully collected, tested, analysed, refined, retested, analysed, and so on. Successful innovators start small and learn.
They fail fast, learn quickly and try and try again until a real innovation reveals itself – one that can answer a genuine problem or need in the market. Ali Kaylan, SIG's Vice President of Global Marketing, explains how good ideas can gradually become reality to bring real added value to the food and beverage industry.
Before Apple developed the first-generation iPod, for example, consumers didn't simply tell them: 'I need an iPod'. Consumers are often unable to articulate their needs in focus groups or market research, meaning businesses need to observe consumers in their everyday lives – finding out how they purchase products, what drives their decisions, and how they use them.
This is why SIG brought to life an innovation process that can best be described as a 'consumer-centric journey'. The underlying principle behind this method is the conviction that consumer-centric innovations can only be developed if meaningful conclusions are drawn from what people really do. The 'consumer-centric journey' starts with the consumer and ends with the consumer. The model creates a structured approach that ensures SIG can be efficient and effective in every aspect of the innovation process – leaving nothing to chance, coincidence or gut feelings. It's also a process that doesn't simply rely on asking what consumers need, since what consumers say, do and think are three very different things.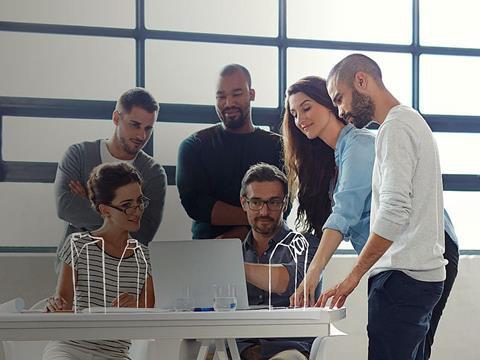 Successful innovators start small and learn quickly. They fail fast, learn quickly and try and try again until a real innovation reveals itself – one that can answer a genuine problem or need in the market. SIG kickstarts every innovation process with observation-based ethnographic research to reveal unarticulated or hidden needs. This means looking at how people consume products in the real world, such as when they're at home, on the go or at work.
"We start with ethnographic research because we like to put the problem ahead of the solution," says Ali Kaylan. "It typically takes a month to plan ethnographic research and find the right consumer subjects. And for whichever market we're targeting, that's where we do the research."
Collecting quality insights
After the initial planning phase, SIG is on the ground for approximately a week, observing a set of 6-8 consumers. Unlike quantitative research, which tends to look at large numbers and data sets, ethnographic research is about focused or in-depth analysis of relatively few subjects. This ensures gathering quality insights not only on everyday product interactions but also on wider consumption occasions, purchasing behaviours and daily habits.
With potentially hundreds of such observations, SIG can begin categorizing them into more manageable domains.
"We repeatedly watch interesting observations to understand what consumers are doing and why they're doing it," adds Kaylan. "When we can't determine the driver for a specific observation, we investigate it post-observation consumer interviews and ask them directly why they performed that action. We can then put two and two together to fully understand the driver."
Turning insights to ideas
From its large pool of observations, SIG creates up to six unique domains that contain a core set of consumer needs for the relevant market. These valuable insights can then be used to guide the ideation process in which product ideas can be fully explored, tested and refined.
Ali Kaylan: "For SIG, ideation isn't simply brainstorming and sitting in a room until you invent something. It's utilizing a diverse team of thinkers, from designers and engineers to marketeers, retailers and financial experts, whose ideas can be developed, combined and refined. We tend to bring in as many people from different walks of life and professional backgrounds as possible as we're looking for a creative tension. This means we have many different people and professions, typically between 10 and 12 people, with often competing focus areas, who can ideate within our domains together."
Ideation for SIG is creating specific ideas attached to a consumer problem or need. This initial phase typically lasts only a few days in which early concepts are generated. In the following days and weeks, these ideas can then be processed and combined with other ideas until you're left with a handful of concepts that are tangible and functional for further development.
Combine and mix
At the end of a typical ideation session, the innovation team is asked to put their ideas to a vote. But, more importantly, these ideas are considered as to how effectively they connect to the consumer problem.
"We take all ideas – even if we have 450 – and repass them multiple times to see if highly-voted ideas overlap and match the ideas that strongly connect to the consumer problem," says Kaylan. "Usually, there is a very high correlation in the ideas people vote for and the ideas that directly answer the problem. We can then combine and mix these good ideas to make a single concept."
This structured method results in around 20 concepts being selected for mock-up development – basic models that help the innovation team assess a pack's appearance. They analyse its visual appeal and try and imagine consumers using it in a range of different environments. From those mock-ups, good ideas and elements are refined and mixed with other ideas until a shortlist of 6-8 hybrid mock-ups are chosen.
Tested to perfection
The next stage is building a series of more refined or progressively higher resolution models, which are more realistic and recreate specific functionalities. These are called prototypes from an engineering perspective or concepts from the consumer perspective.
"These prototypes or concepts are fully functional and pseudo-branded so they look like a real product," says Ali Kaylan. "We actually fill prototypes with juice or milk, or whichever product is relevant, and formatively test them with up to 50 consumers. And for each concept, we ask consumers to perform the same task – in other words to open, take a sip, have a bite or pour the product and close."
For Kaylan, it's crucial to test no more than eight prototypes at a time, otherwise there's a high risk of cognitive overload – simply overwhelming consumers with too many packs. The innovation team isn't looking for quantitative testing with high levels of data but qualitative testing where final concepts can be fully evaluated for usability and experience.
Failing to succeed
FWith a relatively small number of concepts, consumer testing can be maximized in three key assessment areas: efficiency, effectiveness and satisfaction. How long did it take consumers to complete the task? How easy or intuitive was it to use the pack, and what were the physical and cognitive challenges? And how satisfied was the user with the overall experience?
"We typically have 2-3 main tracks for formative consumer testing, including in-home testing and on-the-go testing," says Kaylan. "If we're developing an on-the-go pack, for example, we might drive consumers around in a car while they're testing products, or observe them using the products on public transport."
After in-depth testing on usability and experience, it's time to choose the final concept. SIG actually applies a somewhat counter intuitive process in trying to fail concepts – instead of pushing concepts forward. This means being problem focused instead of solution focused.
"If we can't fail a concept during consumer testing then we know it's a good concept," says Kaylan. "We want to make sure that concepts won't fail later in life so we try to fail them early during testing."
With this reiterative model of constantly failing concepts and reiterating, you tend to eventually find one concept than cannot fail. And when this happens, innovation has been achieved and a concept can move to the next phase – preparing it for implementation and market launch.