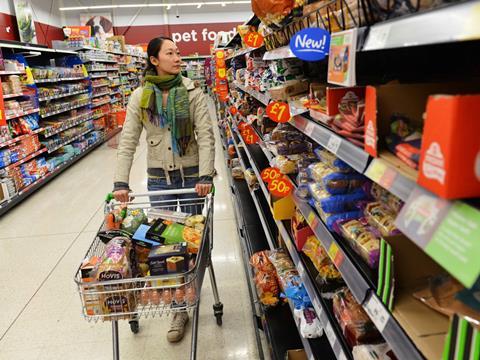 Industry voices today distanced themselves from Andy Clarke's remarks. Melinda de Boer, director external communications, Amcor, commented: "Plastic packaging is light and typically excels in resource efficiency and environmental footprint compared with glass jars or metal cans. With all packaging formats, the industry-wide aim is to increase collection, recovery and recycling, and that's the purpose of collaborative efforts such as the Ellen MacArthur Foundation's New Plastic Economy initiative."
David Baker, commercial director at RPC Promens, joined the defence of polymer-based packaging:
"Plastics are a low-carbon and lightweight packaging solution that deliver huge benefits in terms of food protection and preservation," he told Packaging Europe. "To try to replace them with alternative materials would have a hugely detrimental effect on the environment, since many of these take far more energy to produce and are much heavier to transport."
He also urged caution against hasty dismissal of plastics recycling: "All plastics can be recycled and we therefore need to focus our energies on increasing recycling rates, in particular establishing greater consistency in the collection of the used material. We also have to educate consumers more on the impact of littering."
Meanwhile, some industry figures emphasised the need for serious, but joined-up, action on waste-related problems. "While we acknowledge the need to work together to solve the challenge of keeping trash out of the ocean, we also have to ensure that we keep a science-based approach to tackle the broader issue of resource management, and specially the environmental cost of food waste," Sarah Perreard (global end users leader & sustainability value chain leader, DuPont Performance Materials - Packaging) told Packaging Europe. "Furthermore, simply replacing plastic packaging with other materials is not a solution because the environmental burden associated with the replacement material might be higher than for plastics."
Paul Vanston, chief executive of INCPEN (The Industry Council for Packaging & the Environment) reflected that "Bold challenges, such as those advocated by Andy Clarke, are often helpful in focusing minds on what practical steps can be taken to tackle challenges. So INCPEN supports the need for a debate, and action, particularly as it relates to delivering the United Nations' Sustainable Development Goals in the timescales agreed internationally. In practice, moving faster on changes to the packaging supply chain, and the materials used, may be good to consider but care needs to be taken that dealing with one challenge does not make things worse in other important areas, for example reducing food waste, which itself was highlighted as a priority in the Government's 'Clean Growth Strategy' published this week."
The consumer packaged goods and retail sectors indeed have a responsibility to raise environmental performance, according to each of the gauges mentioned above. It is also incumbent on the packaging industry to deliver innovation that facilitates ever improving environmental outcomes, both across the whole life cycle and specifically at end of life - without creating more product waste in the process. As reported regularly by Packaging Europe, much effort, thought and vast resource s are indeed pouring into this task.
However, magic bullet solutions often have unintended consequences. If we think through those of a total elimination of plastic packaging, we face the prospect of a more carbon-intensive economy, rising food waste - or else a radical shift away from an urbanised world of consumer choice (which one assumes the former supermarket CEO did not have in mind).
"It's far too easy to blame the plastic industry and the amount of inaccurate information given out about plastics is undoubtedly leading to negative consumer perceptions," concluded RPC's David Baker. "The fact remains that plastic packaging has many sustainable benefits and without it, it would be extremely difficult to maintain our 21st century lifestyle."