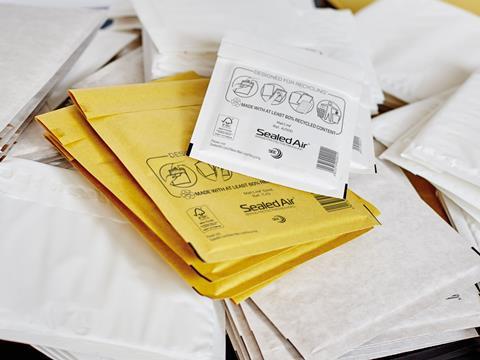 Sealed Air launched a sustainable version of its market-leading Mail Lite® shipping mailer at FachPack 2019.
The new version of Mail Lite is designed with two recyclable components that are easy to separate. Using FSC®-certified paper from responsible forestry, Sealed Air has also ensured the co-extruded inner bubble cushioning is made with at least 60% recycled content.
This new mailer marks a significant step in Sealed Air's pledge to ensure its packaging solutions are 100% recyclable or reusable by 2025. The innovation follows extensive investment in the mailer's production process, as Sealed Air continues to make sustainability improvements across its operations.
Visitors to Sealed Air's stand were able to learn about the company's 'future-focused vision' for the packaging industry. Its packaging experts demonstrated how Sealed Air solutions can solve some of the biggest operational and sustainability challenges faced by European and global businesses.
Sealed Air also showcased its range of void fill and cushioning paper solutions, including FasFil® systems, ProPad™ and PadEZ™. All of Sealed Air's paper solutions are made from FSC-certified 100% pre- post-consumer recycled paper.